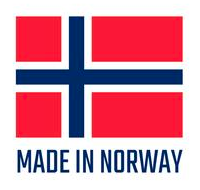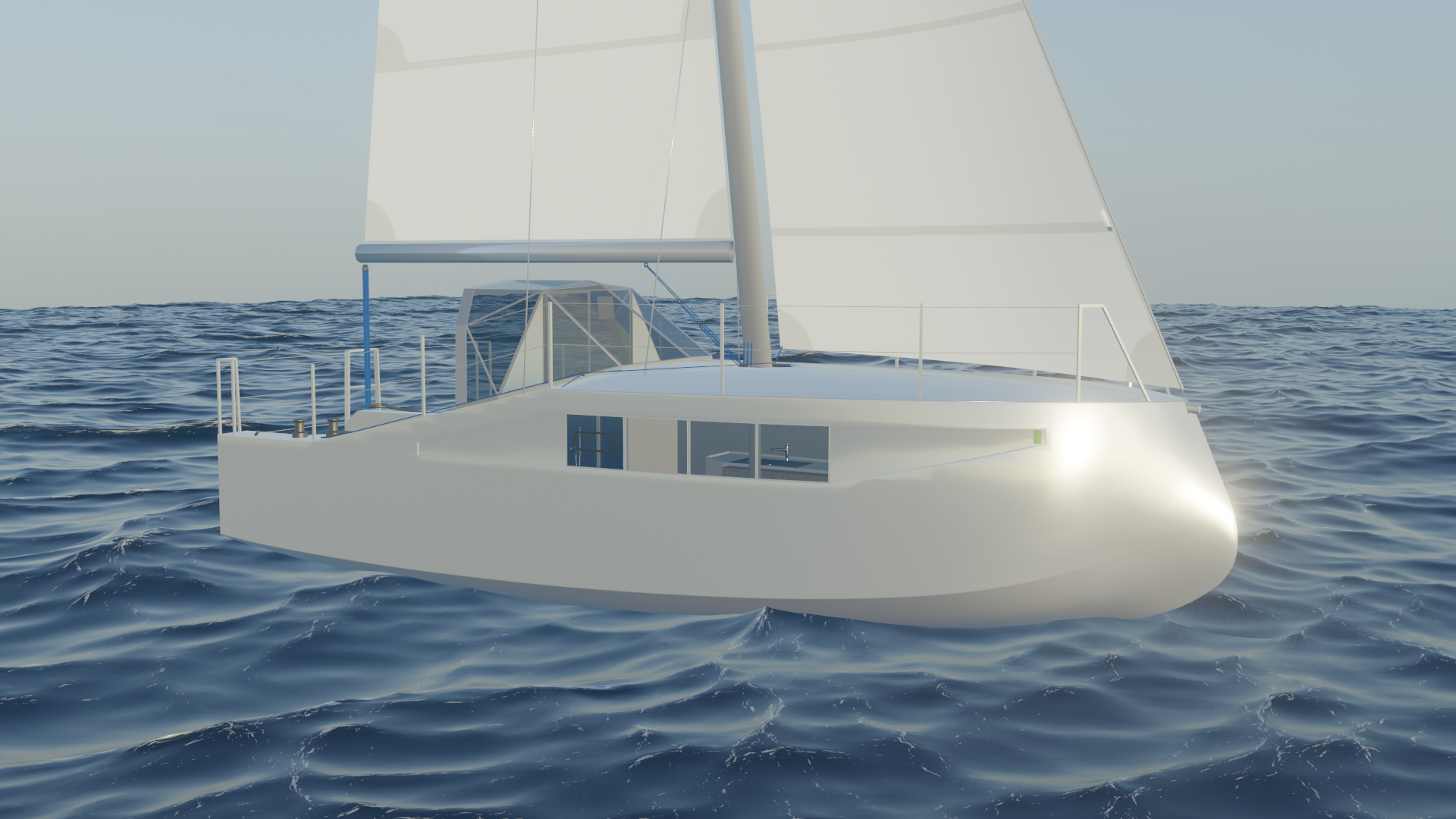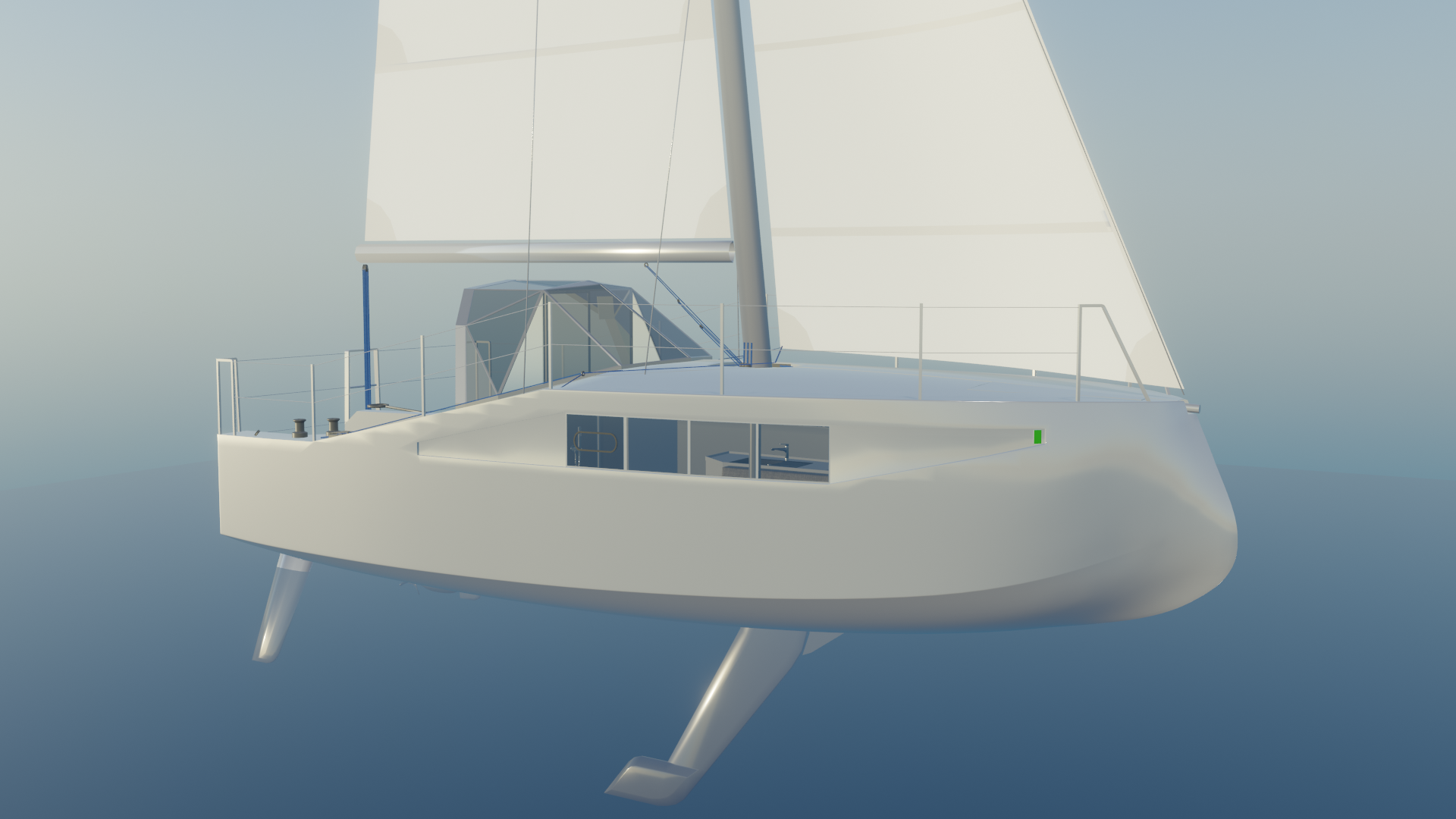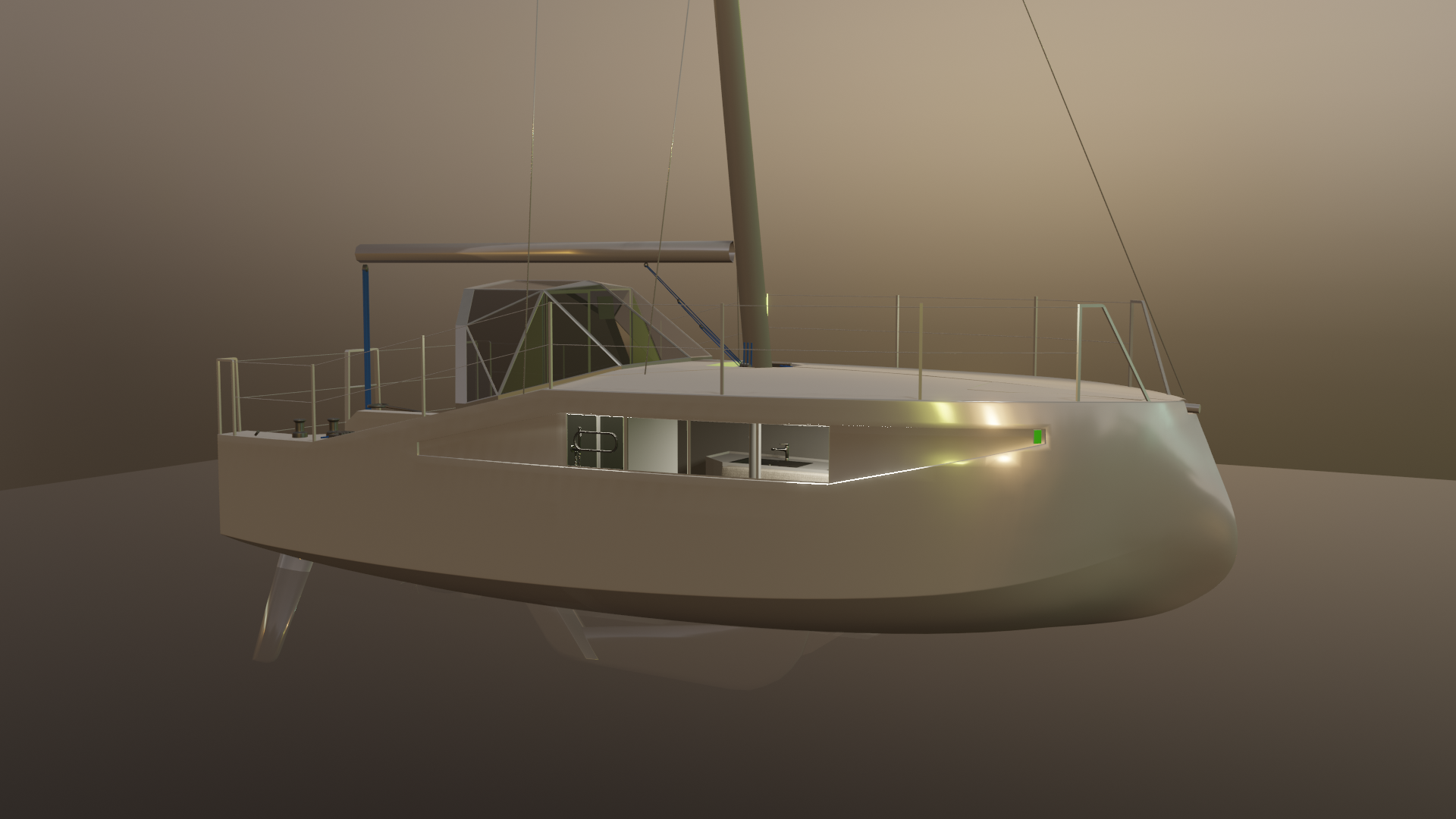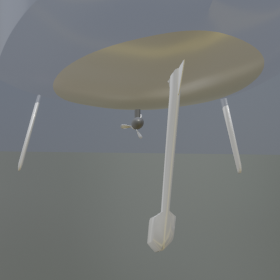 Fast
Sporting performance characteristics of modern ocean racers.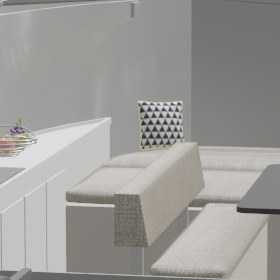 Comfortable
Unparalleled space and comfort - only found in much bigger boats.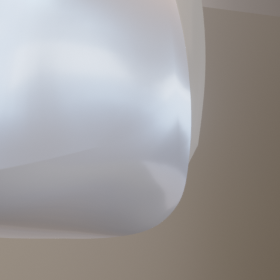 Safe
An aluminium hull provides safety for you and for the environment.
The first 10 boats
We start building the BoE 26 this winter (2023), and aim to deliver at least 20 boats in 2024. Discover what makes this such a unique boat, and see how you can reserve a slot for one of the first 10 boats.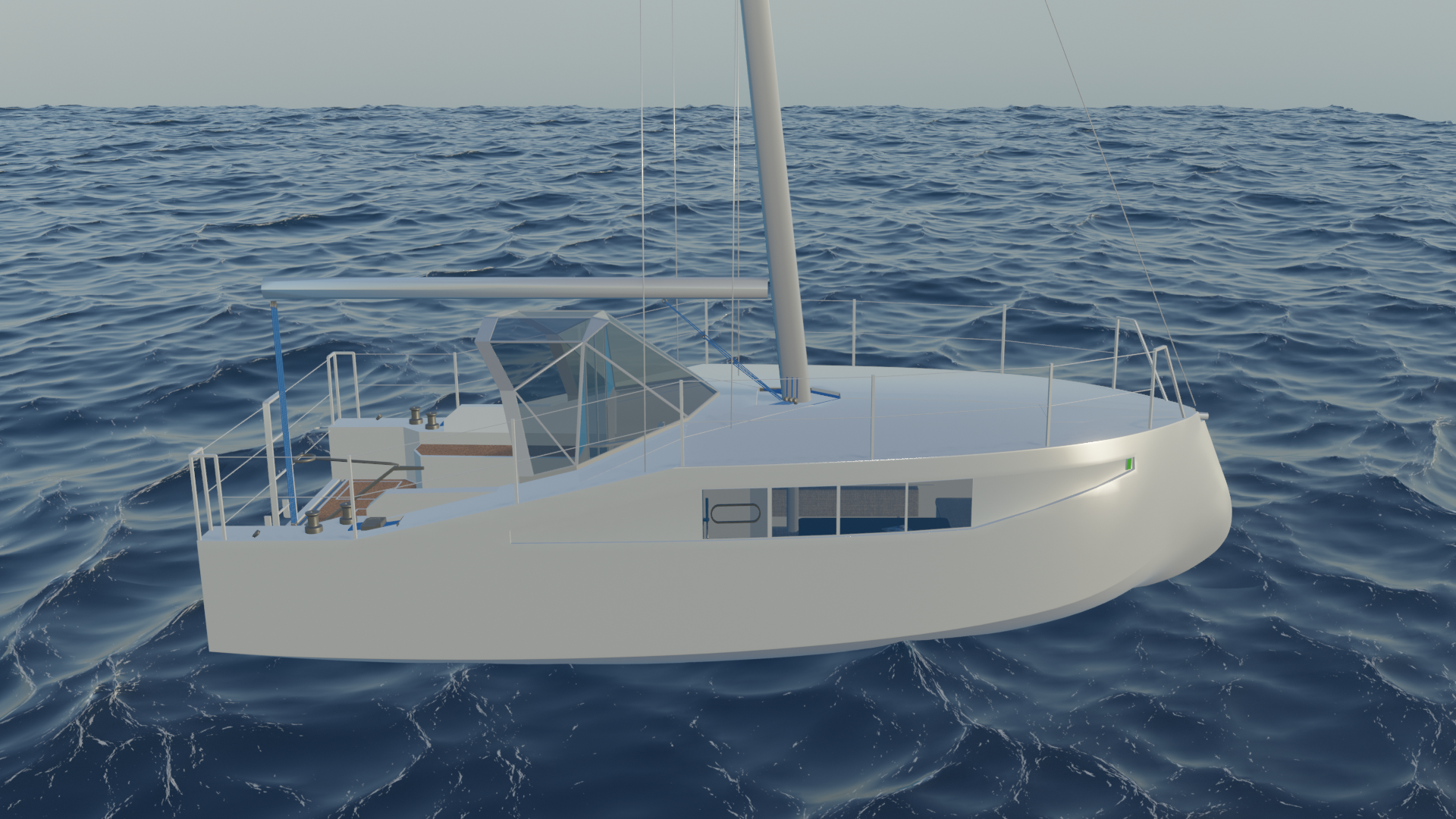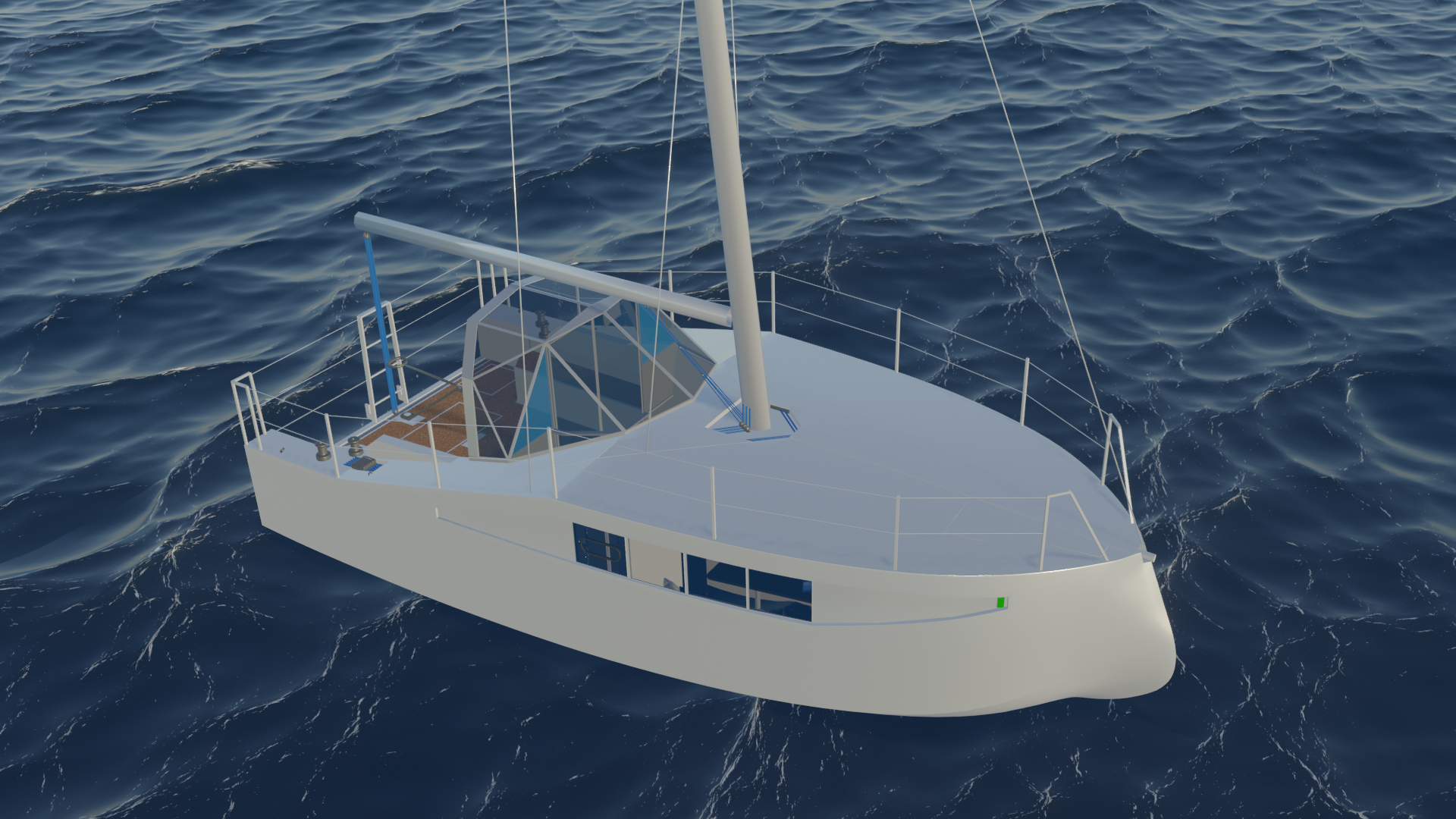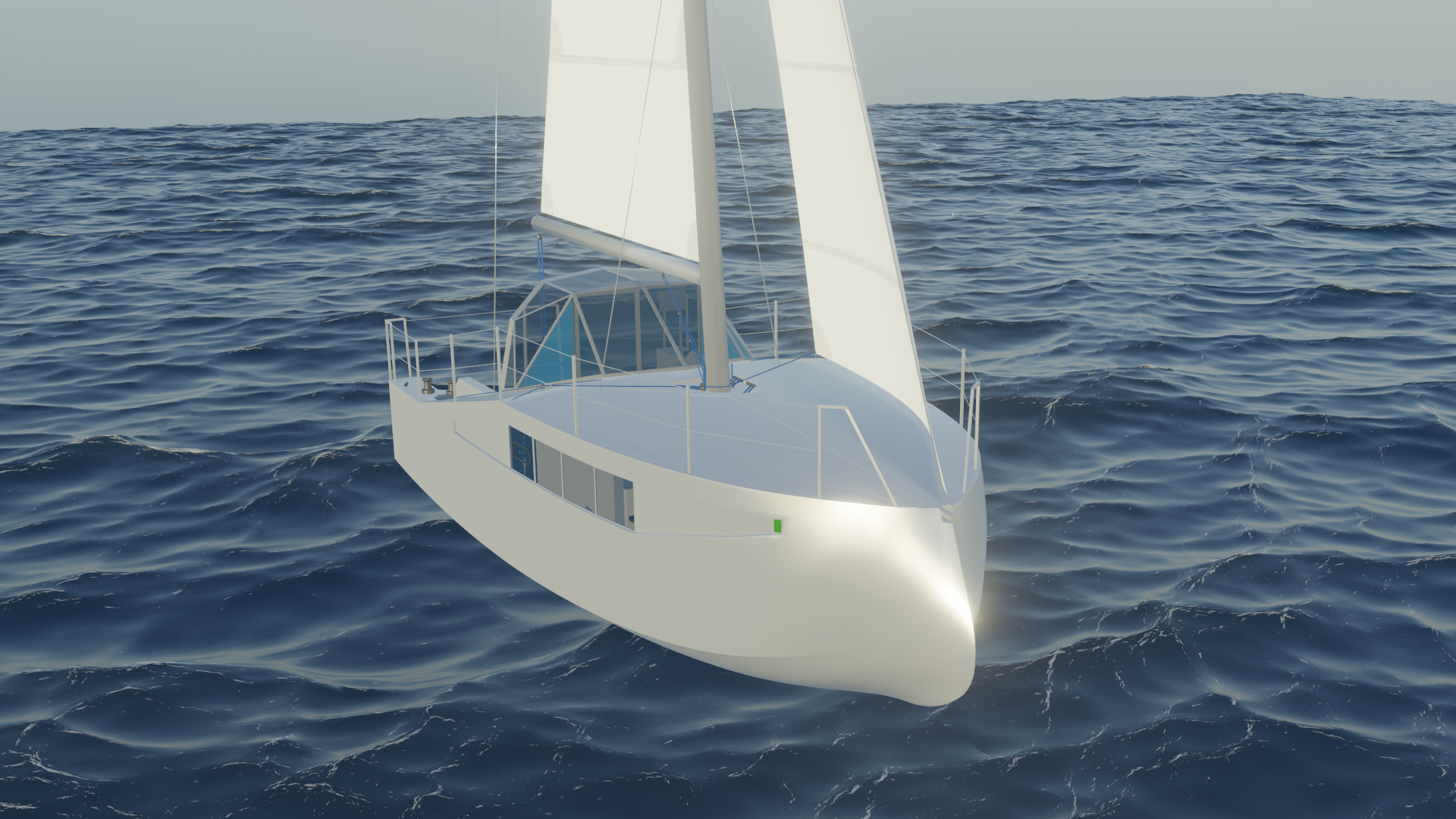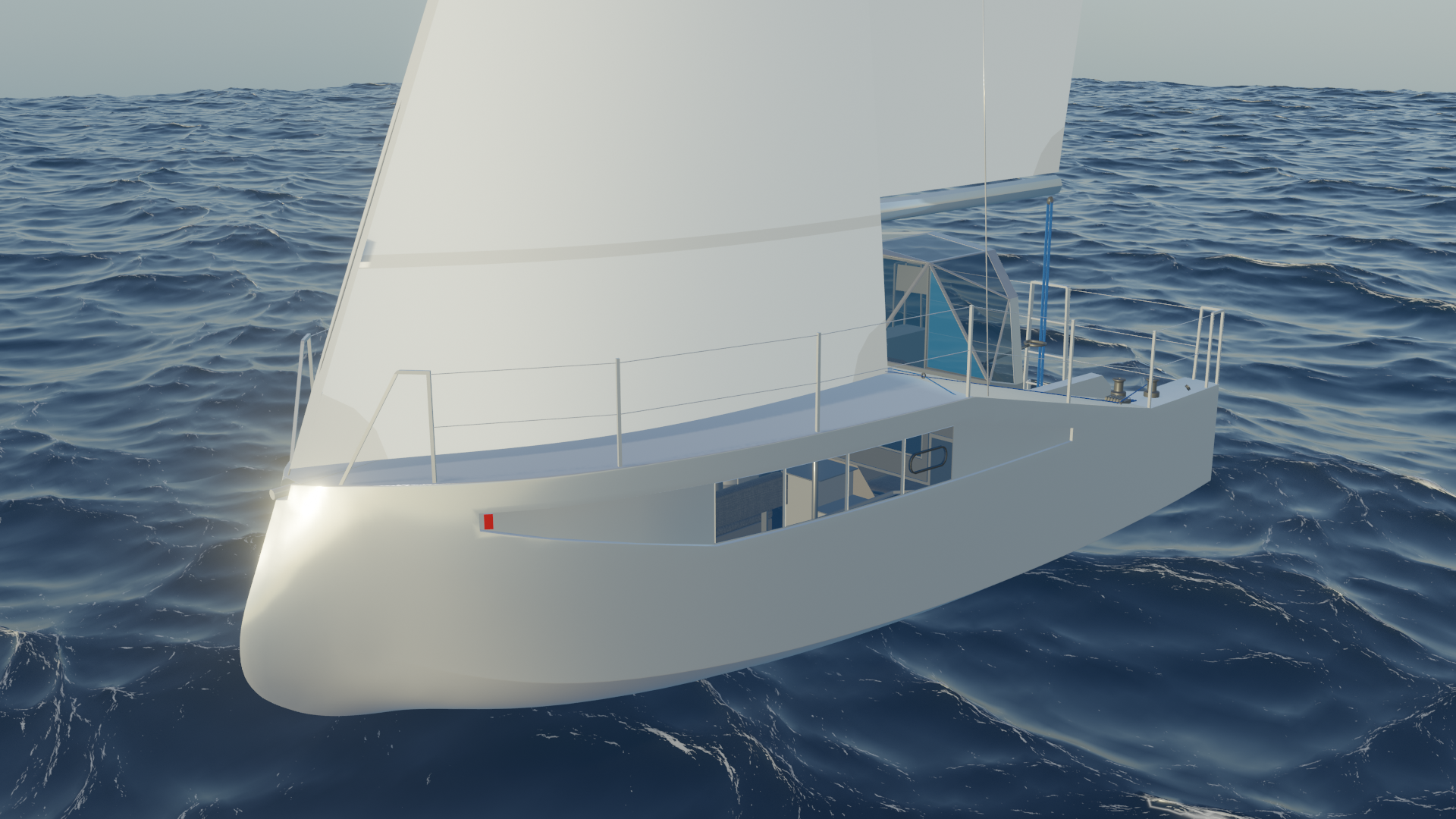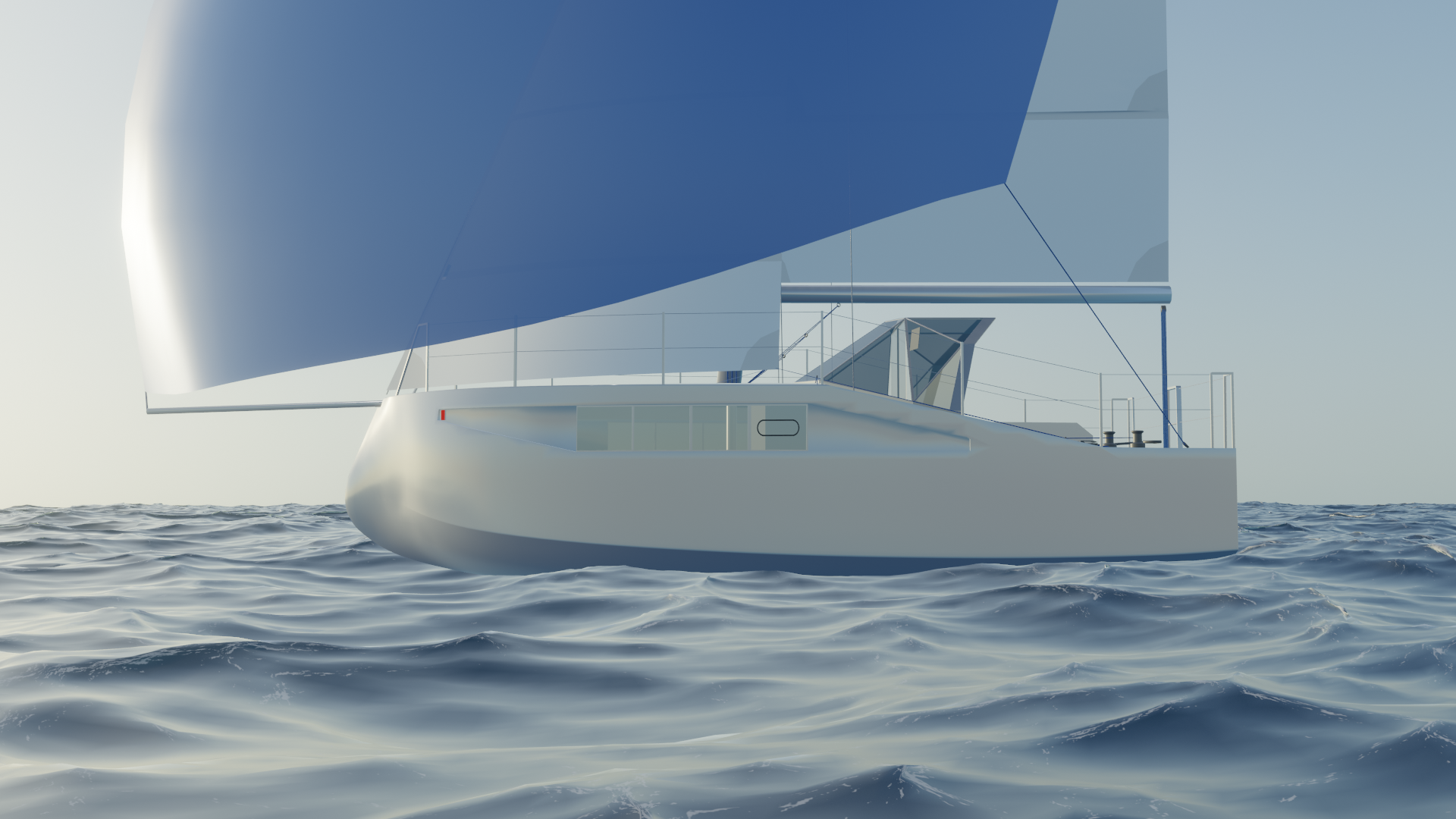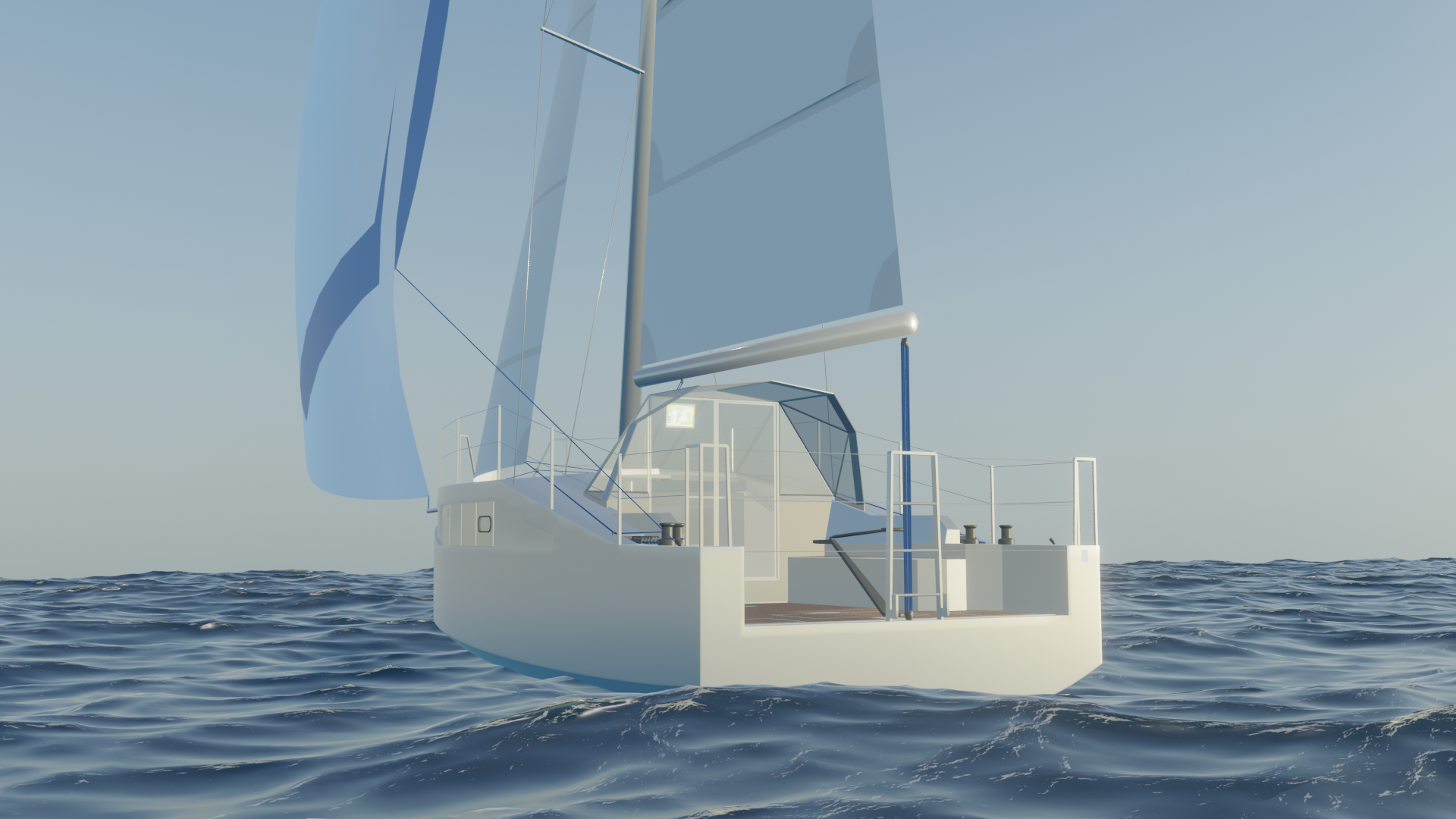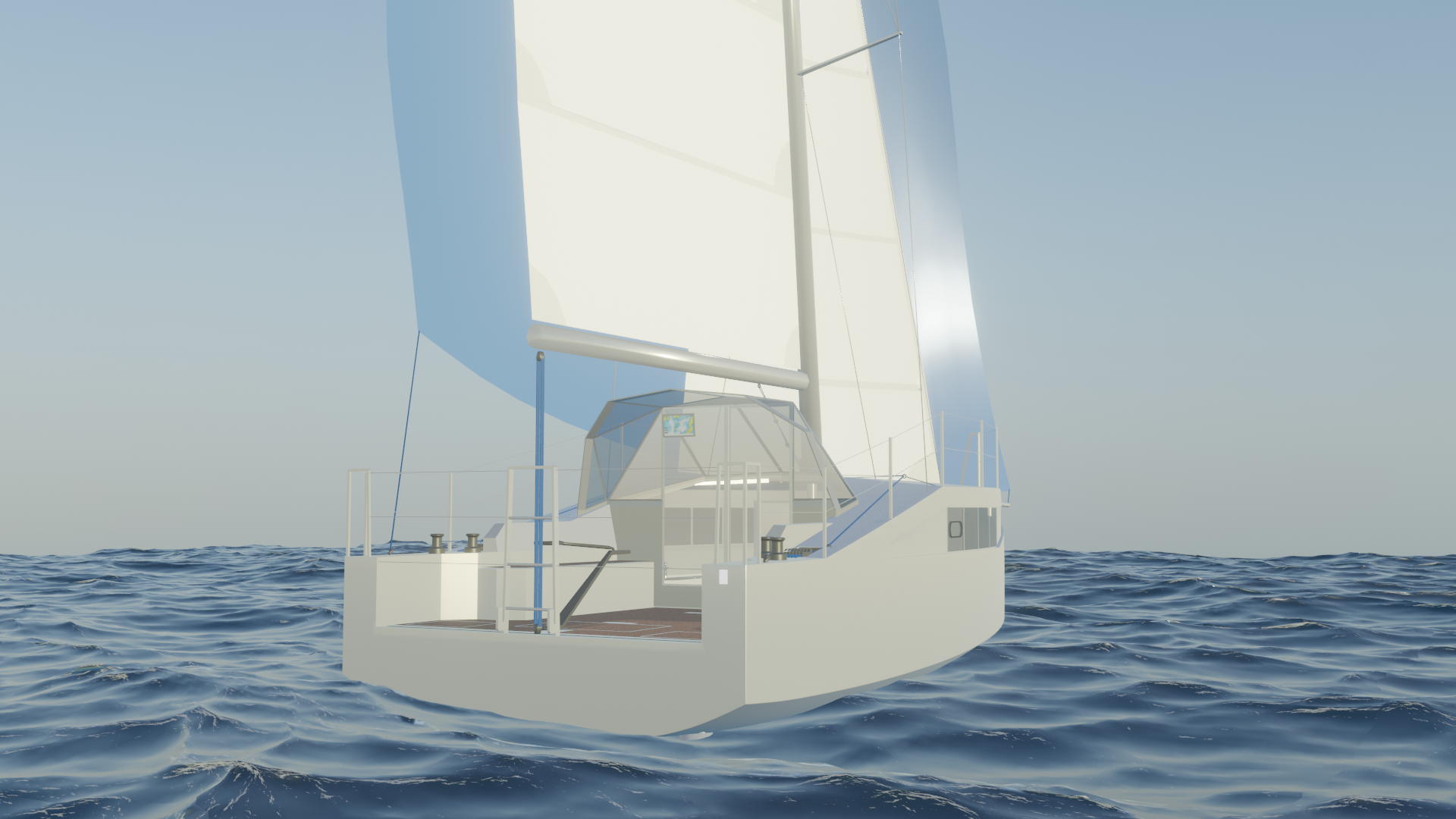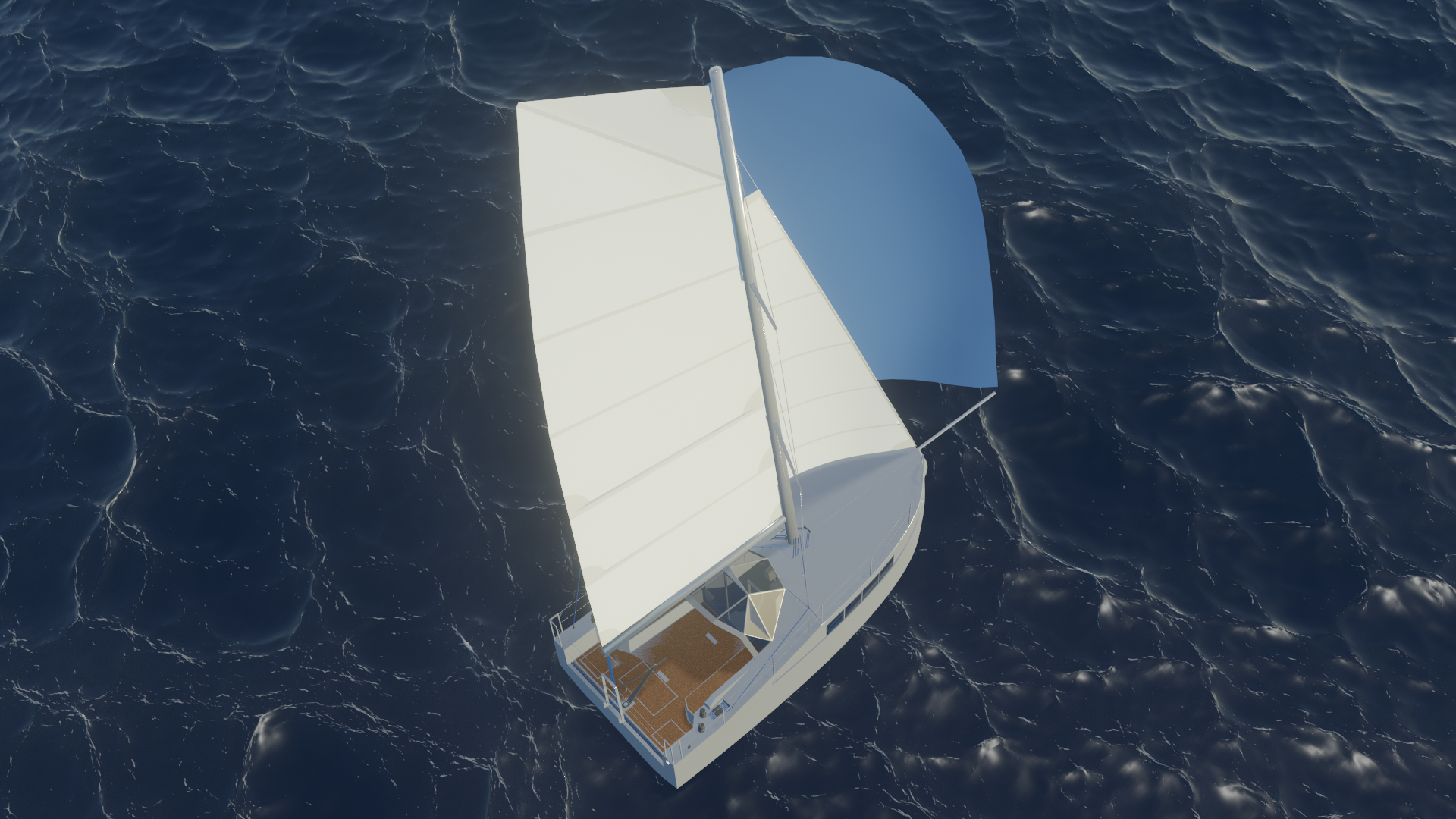 ---
Performance.
We want a boat that's fun to sail.
And it should be fast!
So we look to the racing circuits.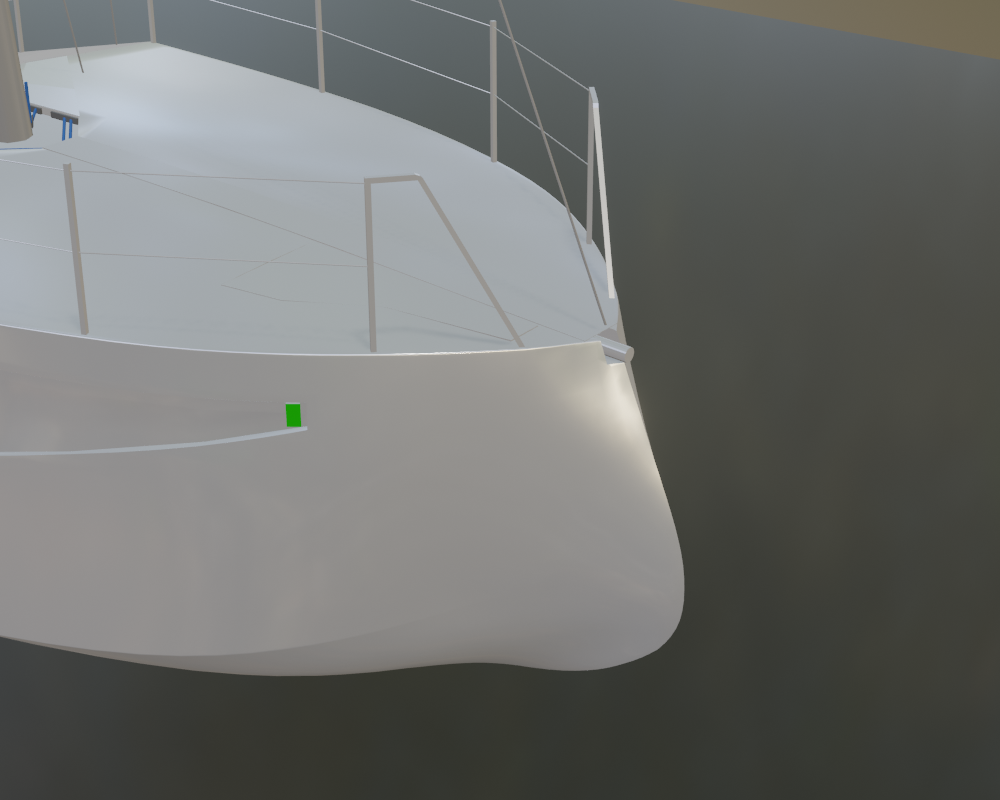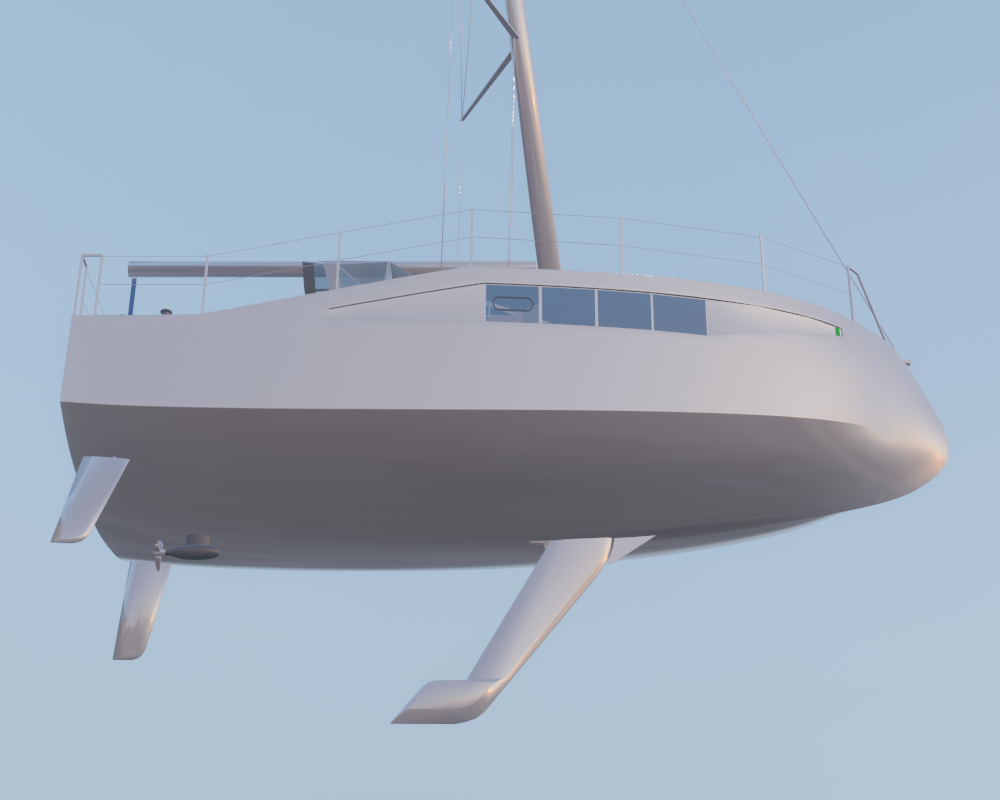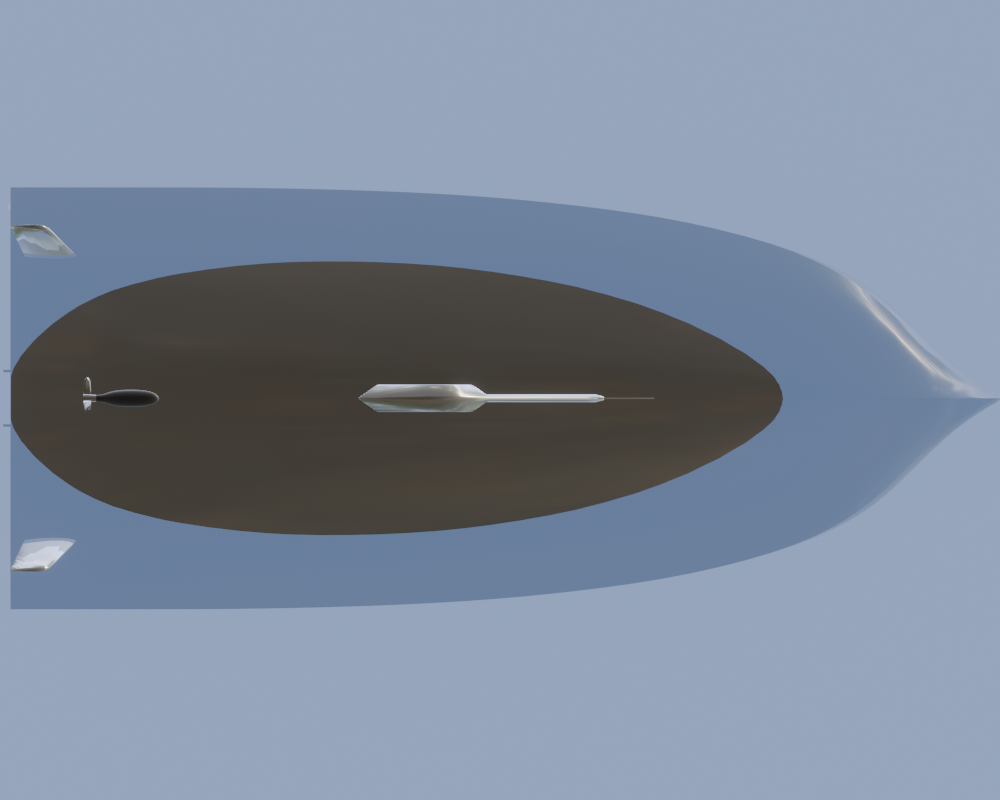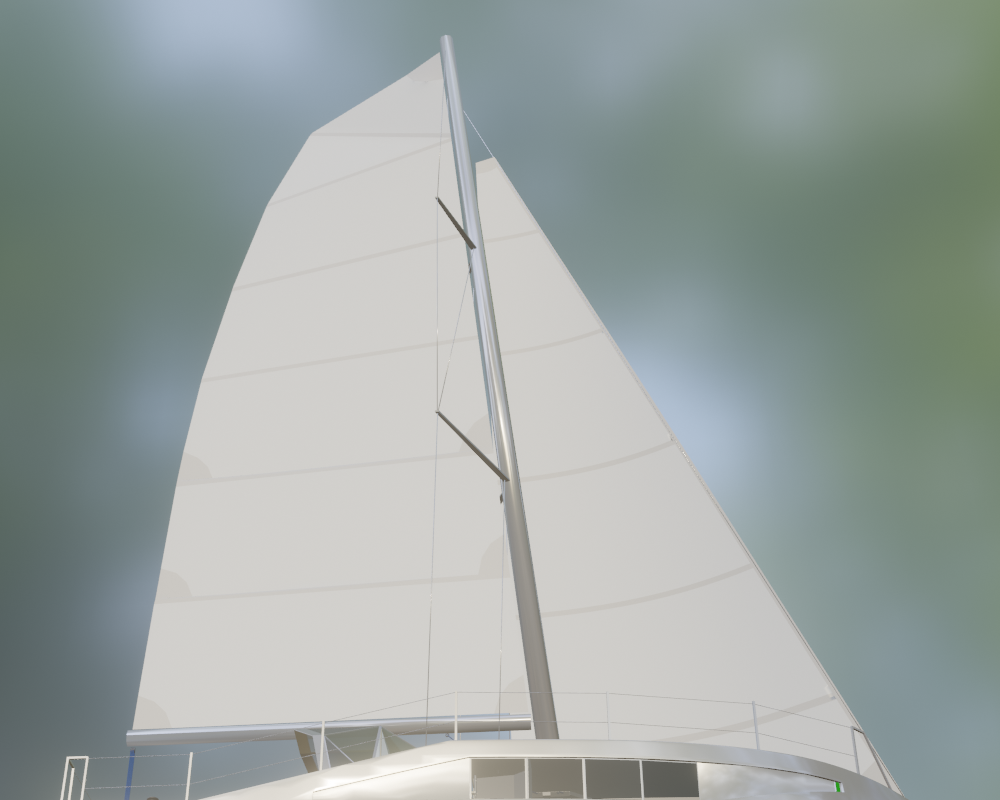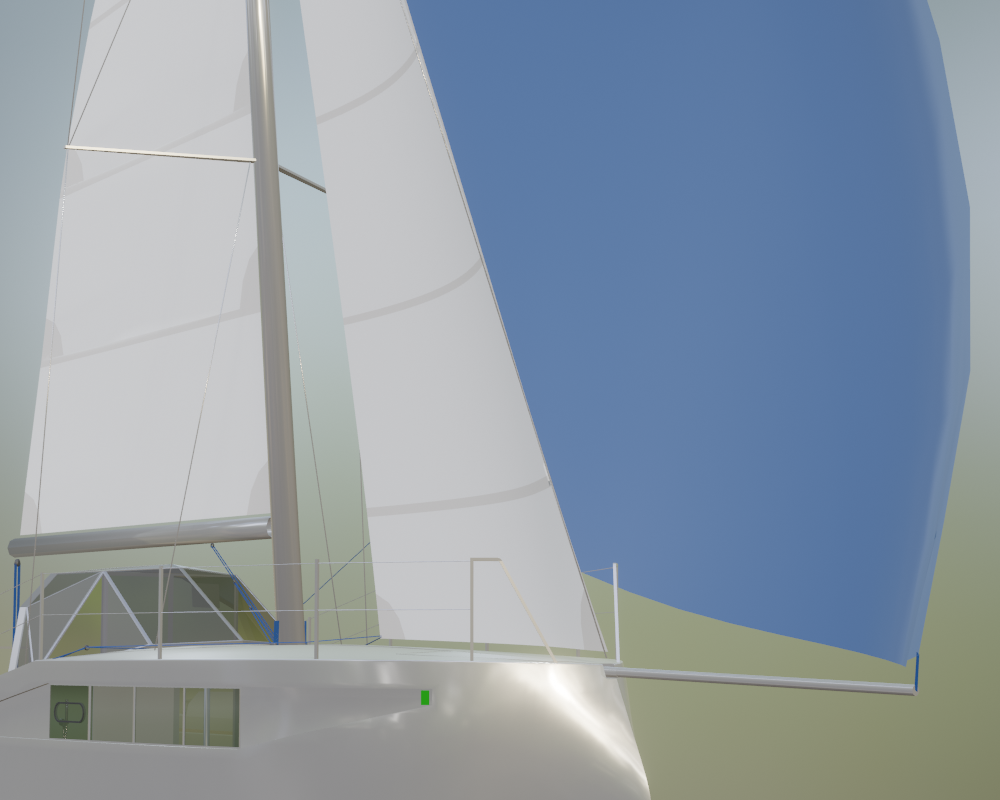 Scow... with a bit of bow
An Italian yacht designer and friend says:
"These types of vessel [scows] have been banned from competition in the past due to their superior speed. They are still banned in Class 40 and in IMOCA, but they are not banned in Mini class, and they win."
And so we start with a hull similar to the latest Minis: Wide and shallow, with a rounded bottom, almost parallel sides and hard chines brought all the way forwards. We choose to add a slight bow, designed to ease entry into large waves, and give increased buoyancy.
Sails and keel
The scow hull has a powerful righting moment, and we therefore add a generous amount of sail:

A large square top main and and a genoa add up to 50m2. And with a gennaker on a long extendable bowsprit, you get an additional 70m2.
The high aspect ratio keel reaches nearly 2m deep when extended, with 400 kg at its tip.
All in all, hull, sails, and keel add up to a potentially exhilarating sailing experience!
---
Comfort.
We want to enjoy sailing both summer and winter.
And we want to relax, be comfortable, and have fun!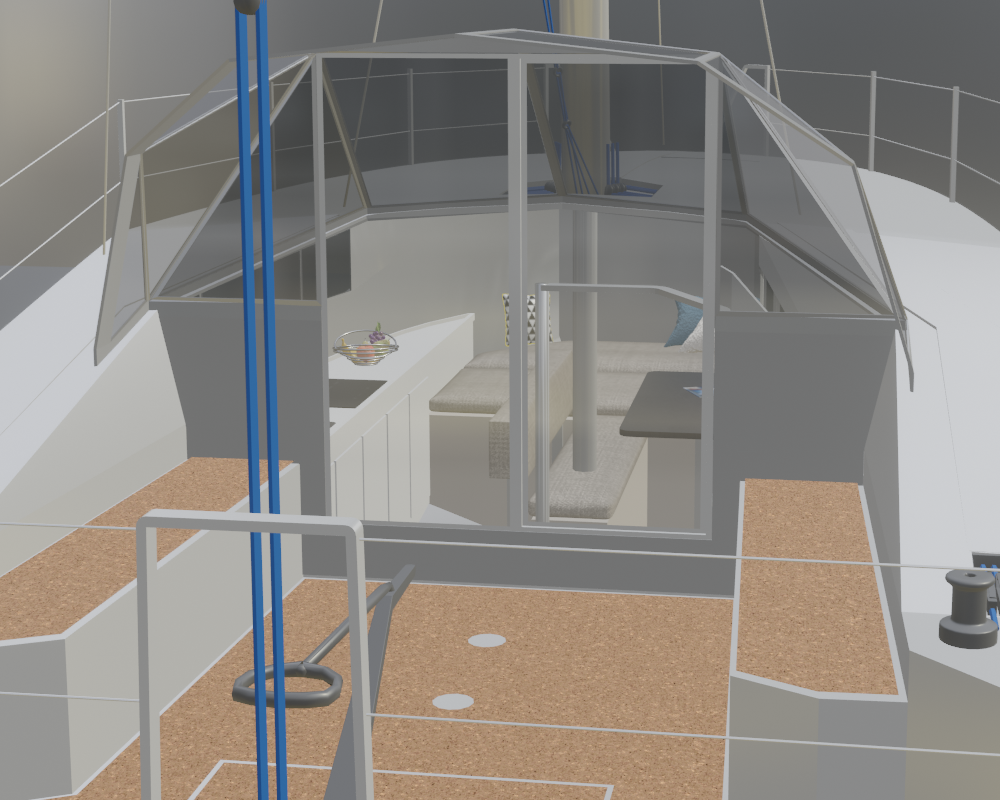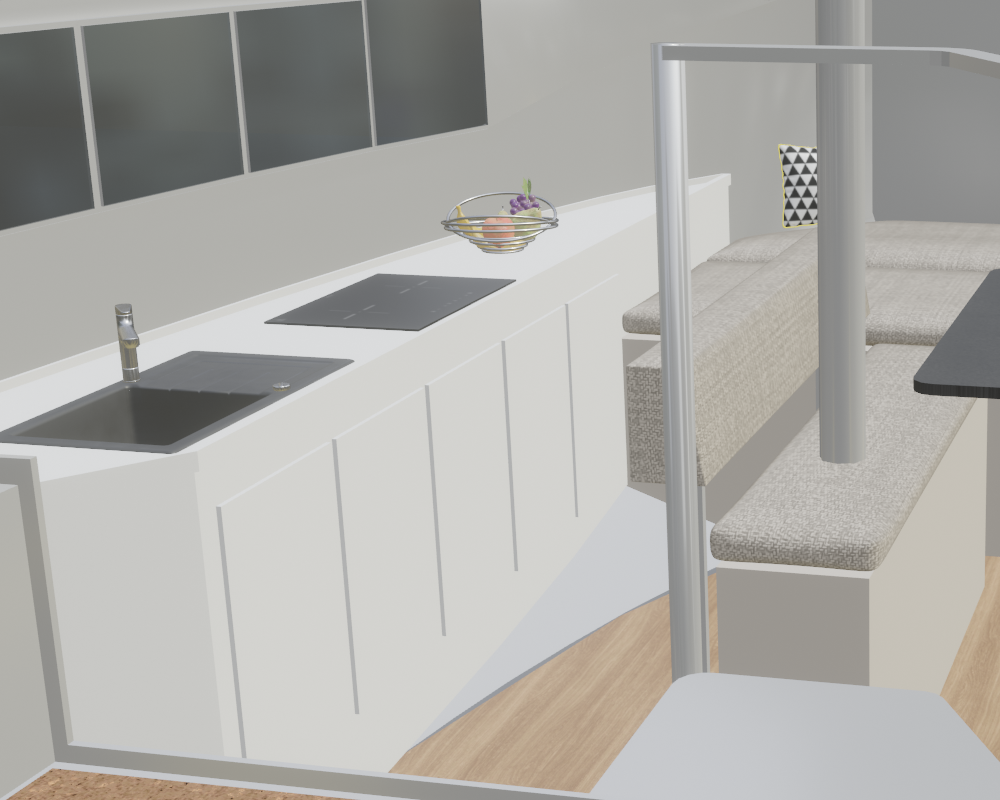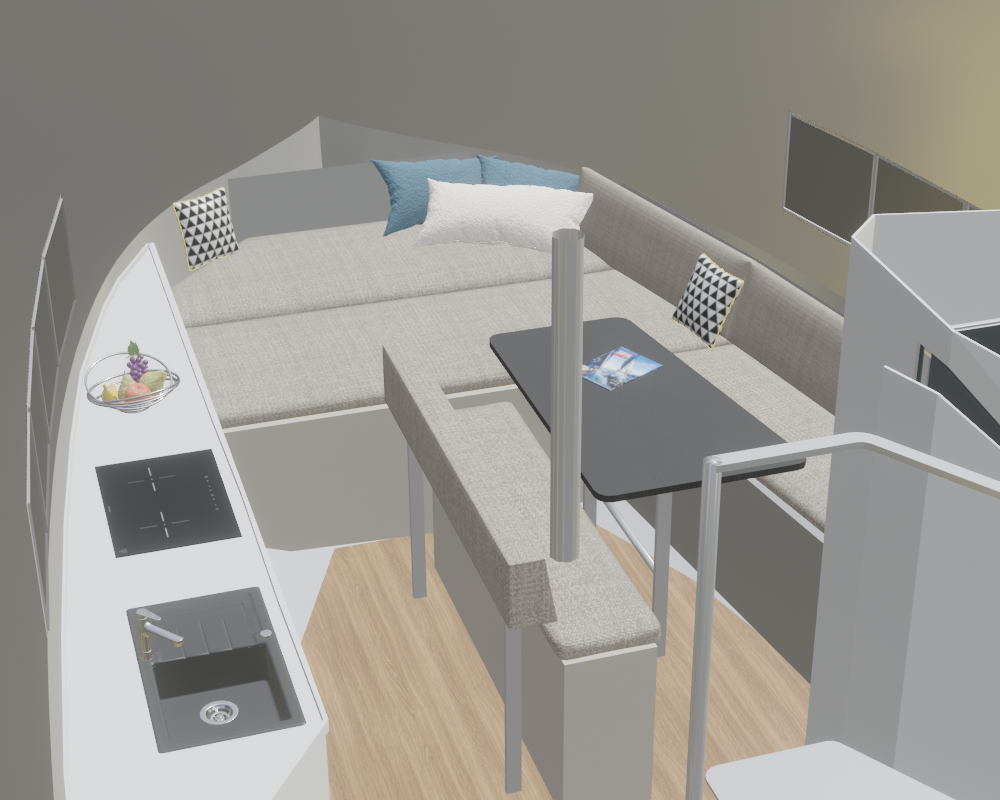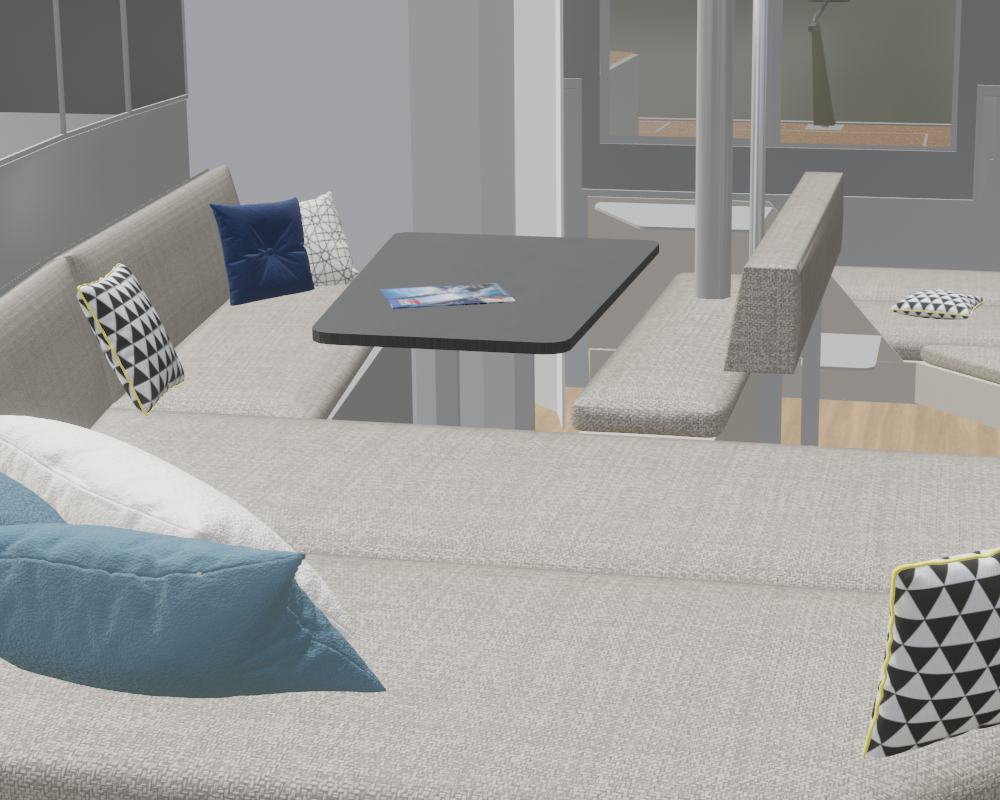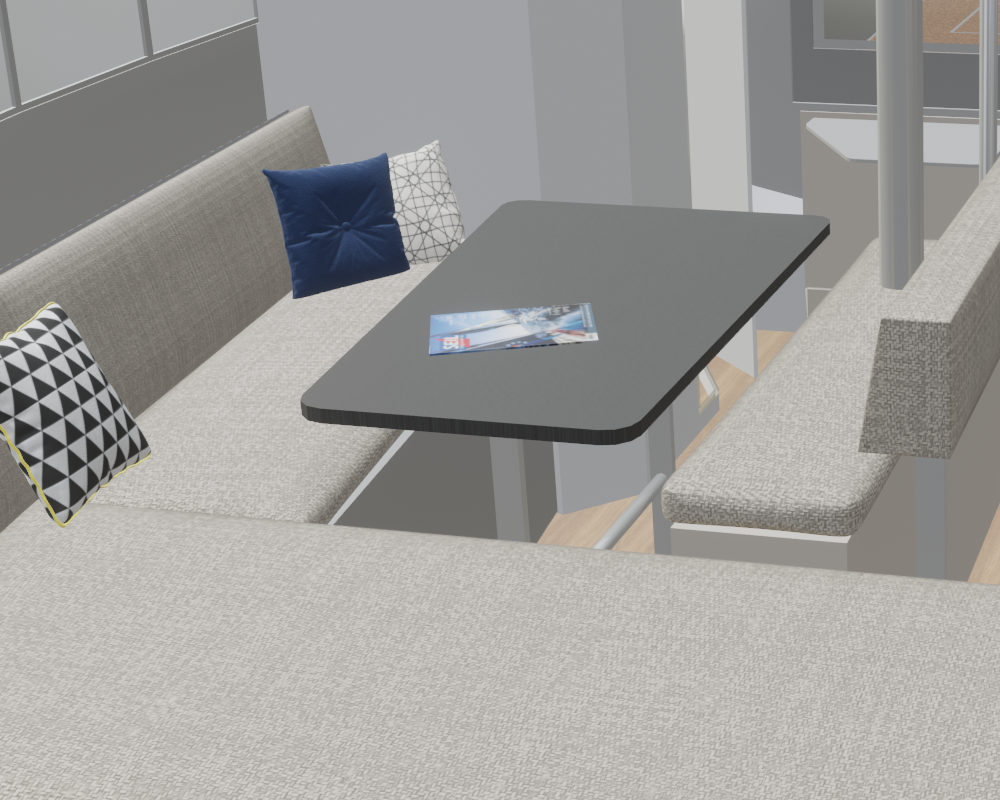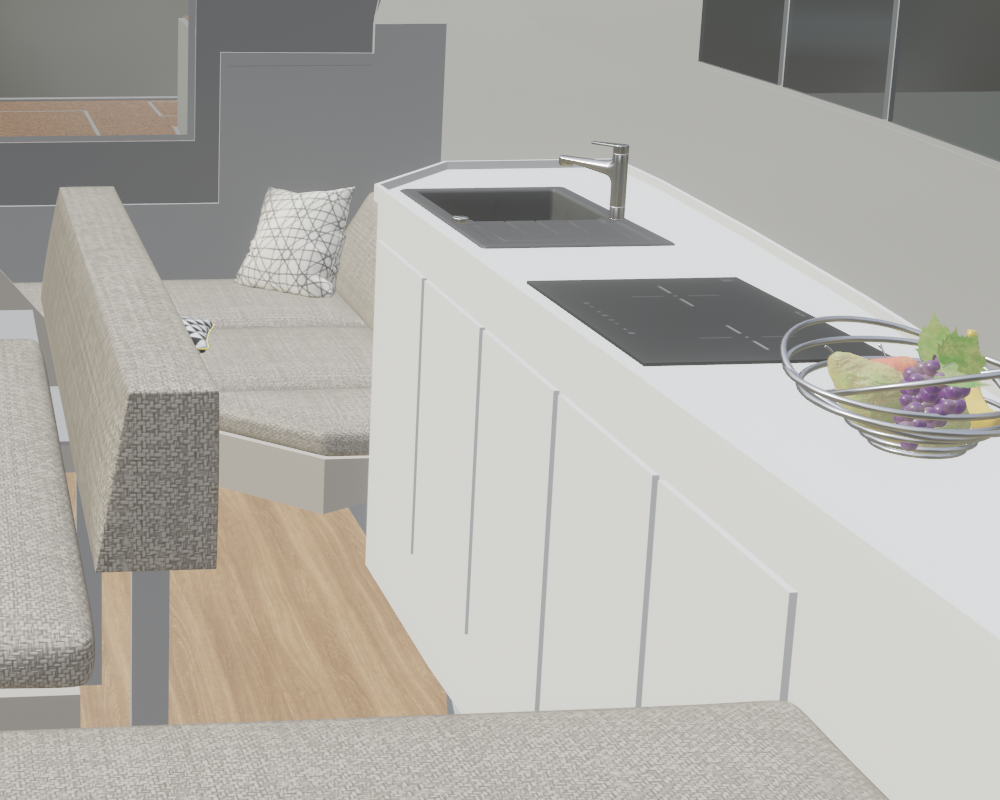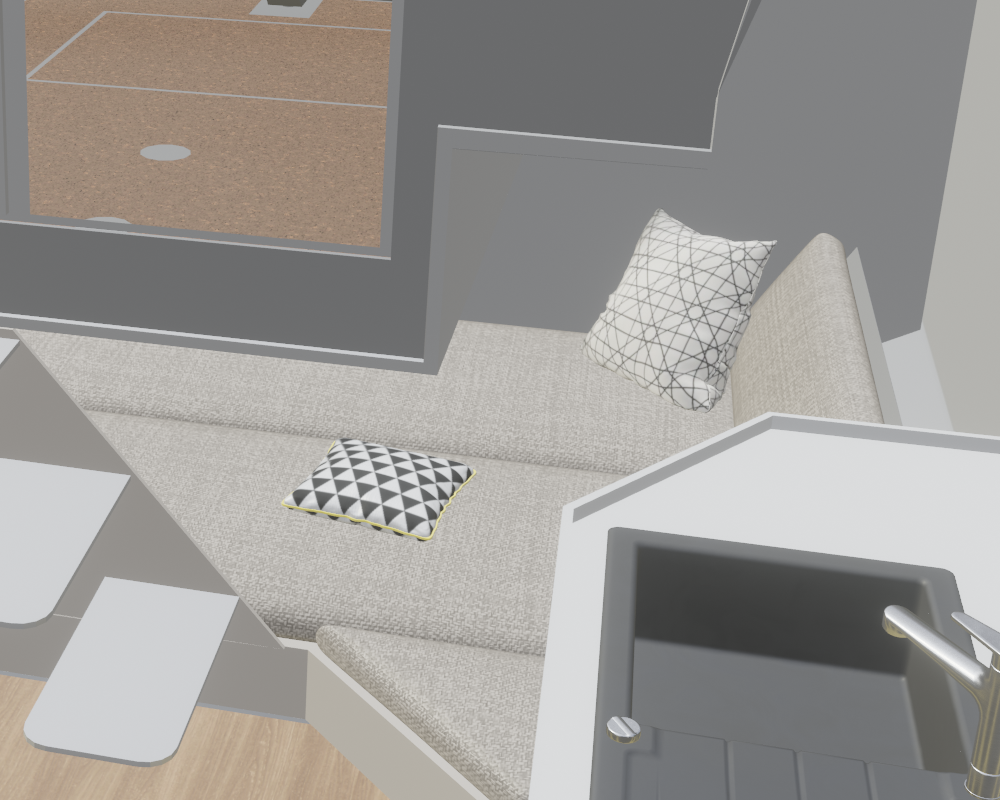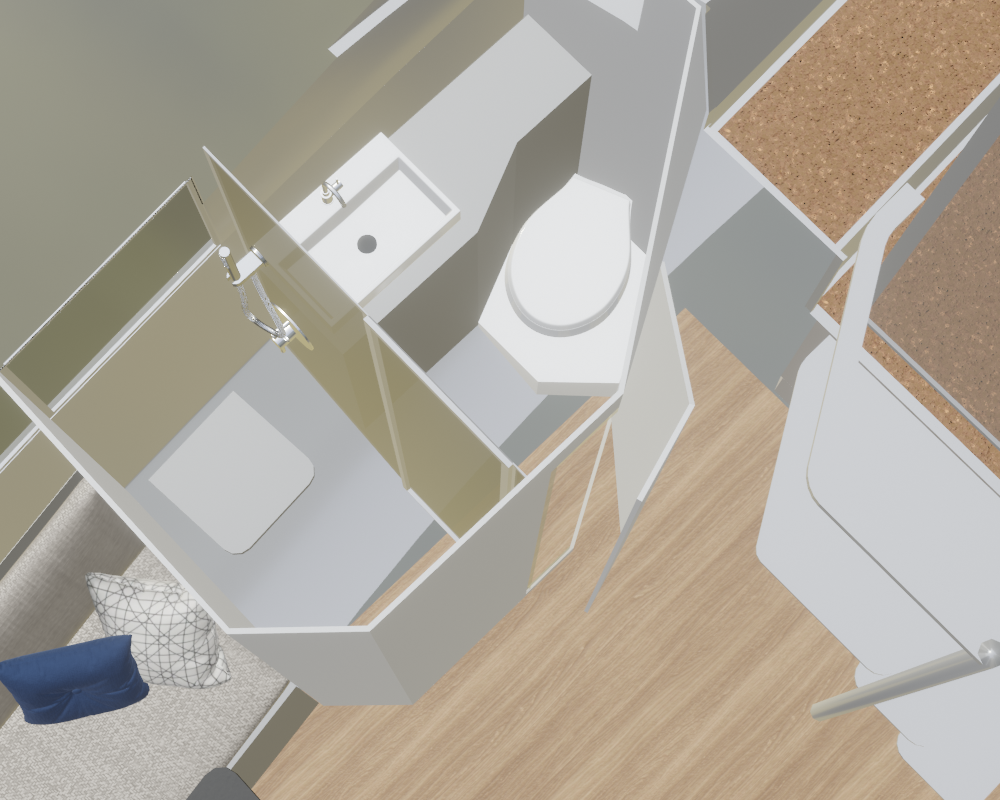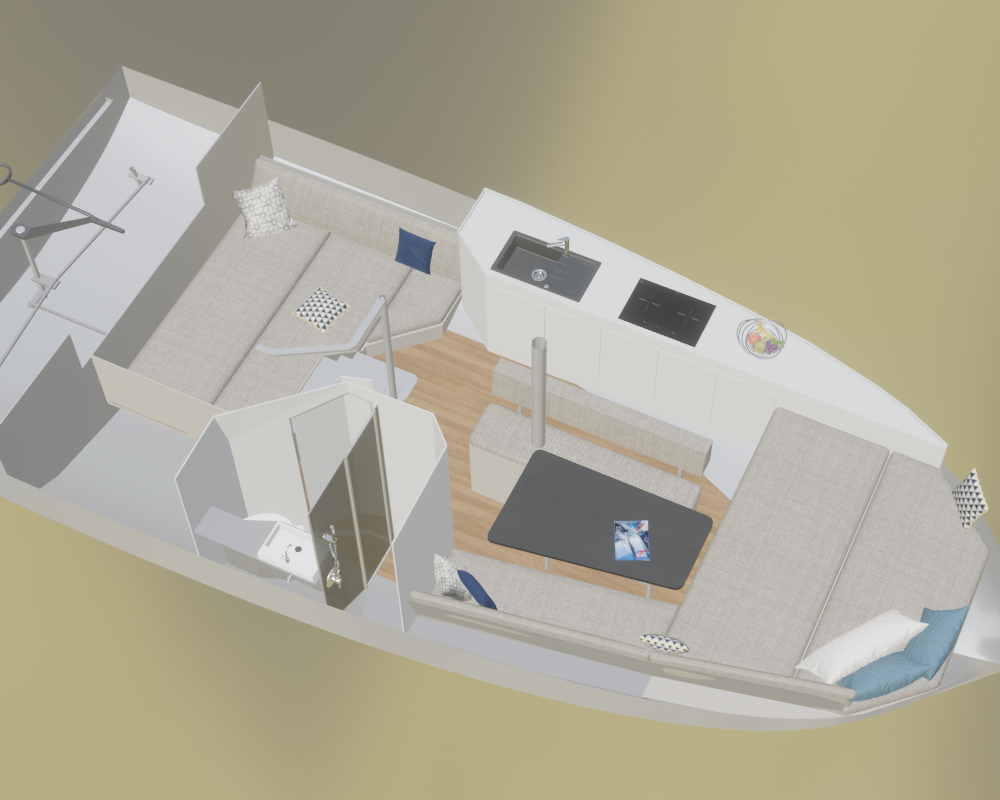 Eat well
Complete kitchen with plenty of counter.
Sleep well
Two full size double beds.
Stay clean
Bathroom with separate shower.
Lounge
Plenty of seating and panoramic windows.
Sunbathe
Large, completely flat foredeck.
Shelter
Deep cockpit and hard dodger.
---
Safety.
Aluminium.
From deep in the Norwegian mountains.
Forged to be extremely durable and long lasting.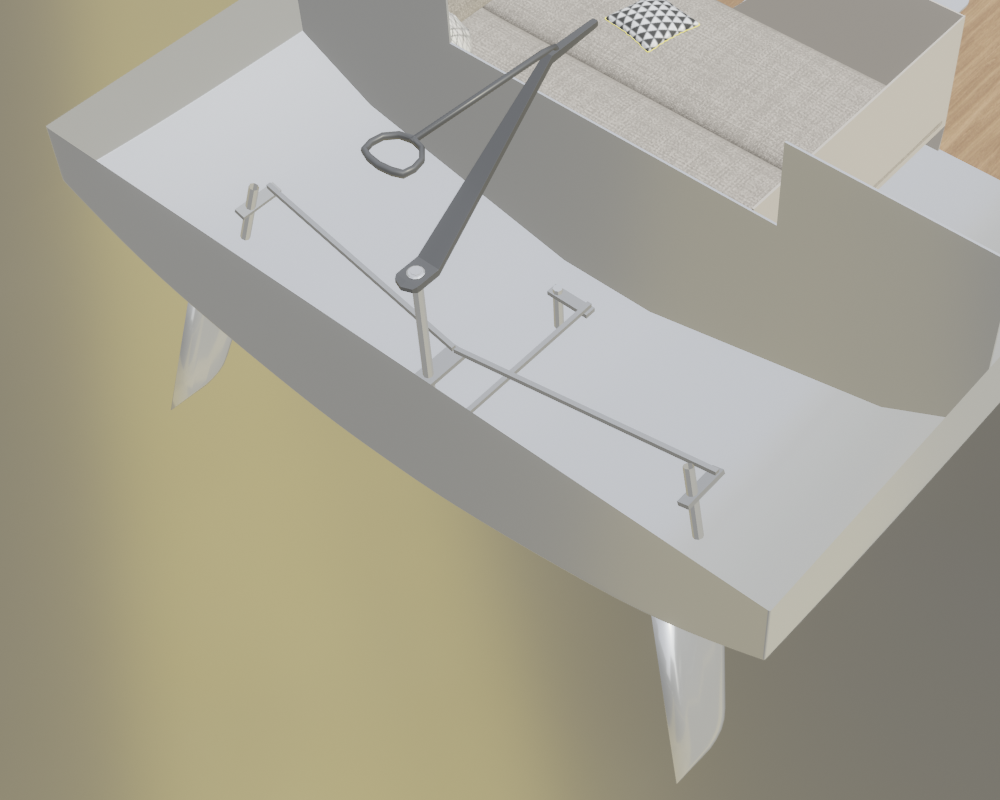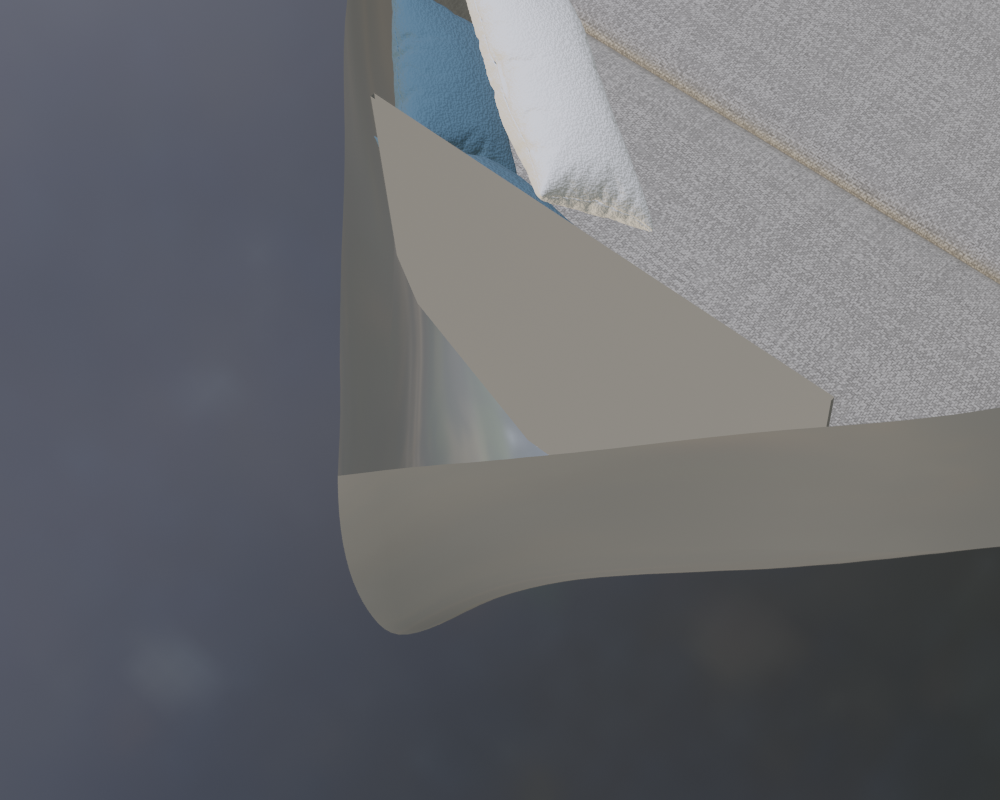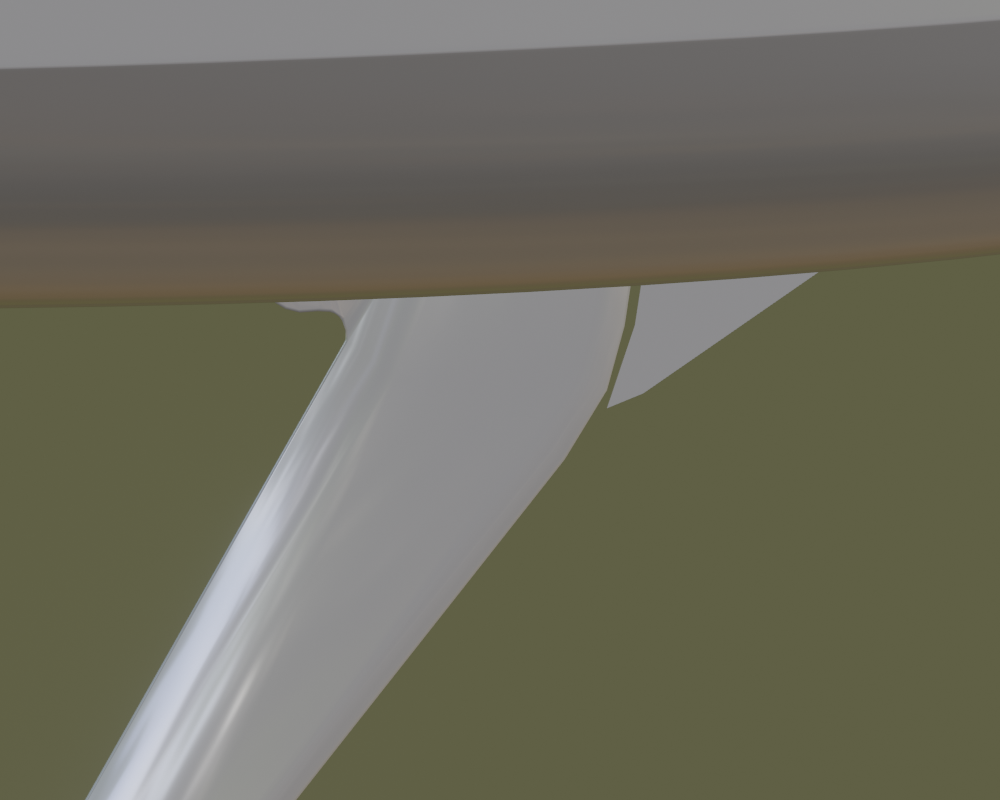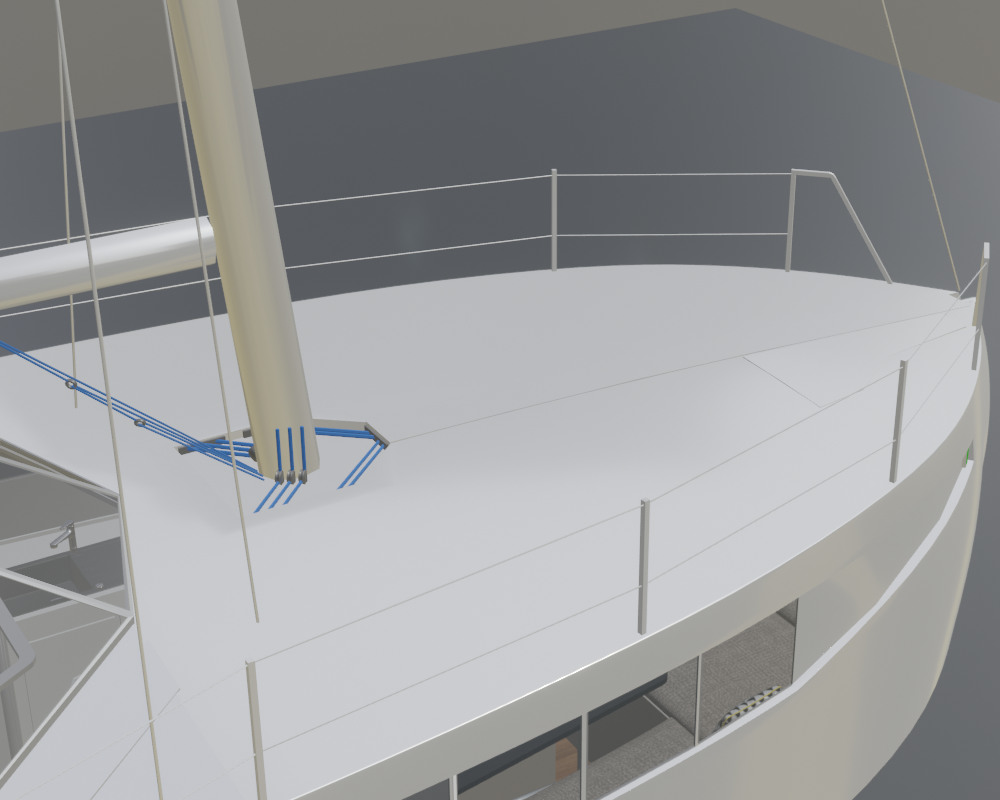 For you
Aluminium is the preferred material for boats sailing to remote polar regions.
It resists damage from ice and rocks better than almost any other material.
It is light. It is hard. It is durable.
It will help keep you safe.
For the environment
Aluminium can be used an reused without limit. No toxic materials are used when extracting it from the mountain, nor when shaping it into a boat.
And when the boat has had a good long life - perhaps 50 years or more - then 100% of the aluminium can be melted down and reused.
Oh, and a substantial amount of the boats aluminium comes from recycled soda cans!
And still more safety for you
Rudder and engine through-hulls are isolated behind a watertight bulkhead.
And of course a watertight bulkhead behind the bow.
The swing keel also brings additional safety to you and to the boat.
And the front deck is wide and completely flush, and well secured, making handling sails or just lounging safer and easier.
---
Hard glass dodger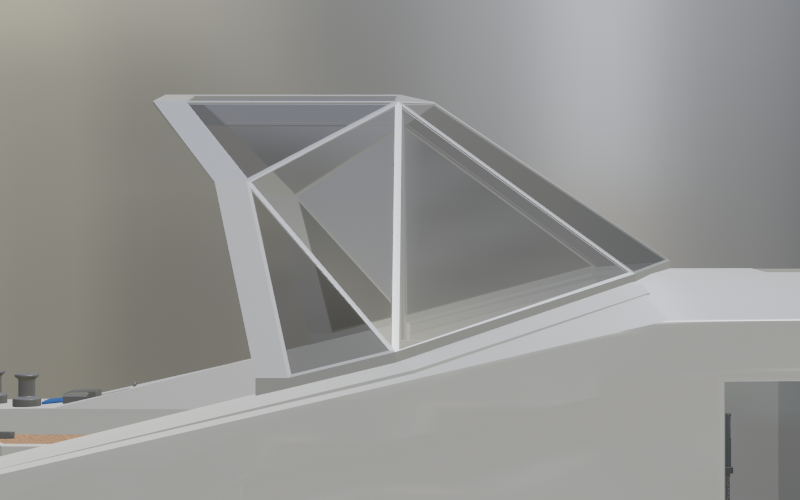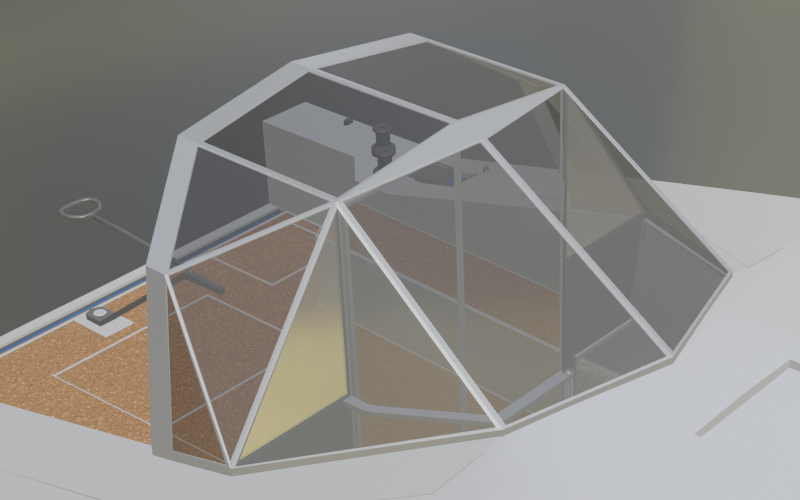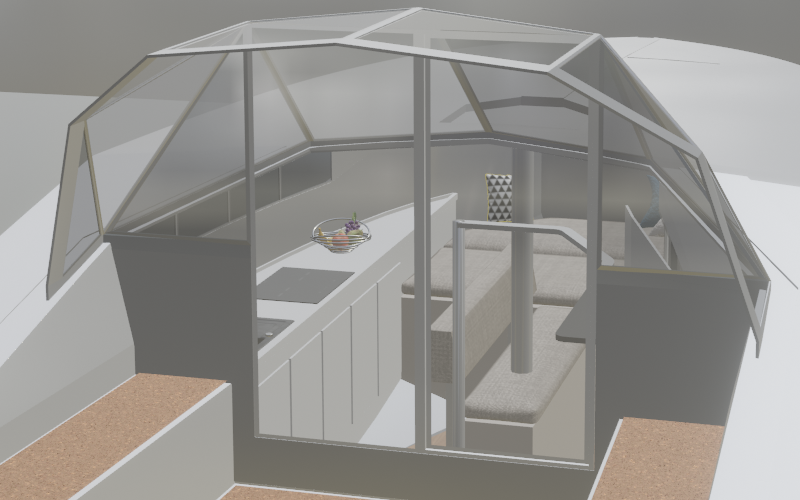 The dodger is built with hardened glass and aluminium.
It provides great shelter when in the cockpit, while allowing clear sight through.

And it admits lots of light into the interior of the boat, as well as providing easy entrance through a large sliding door.
Swing keel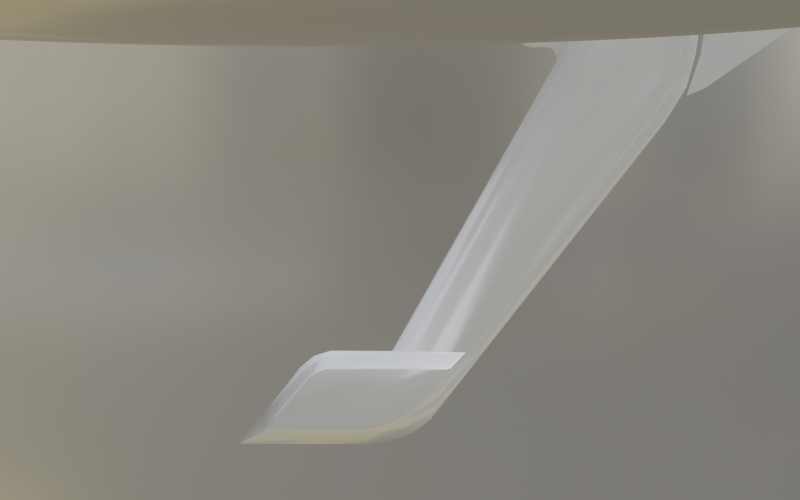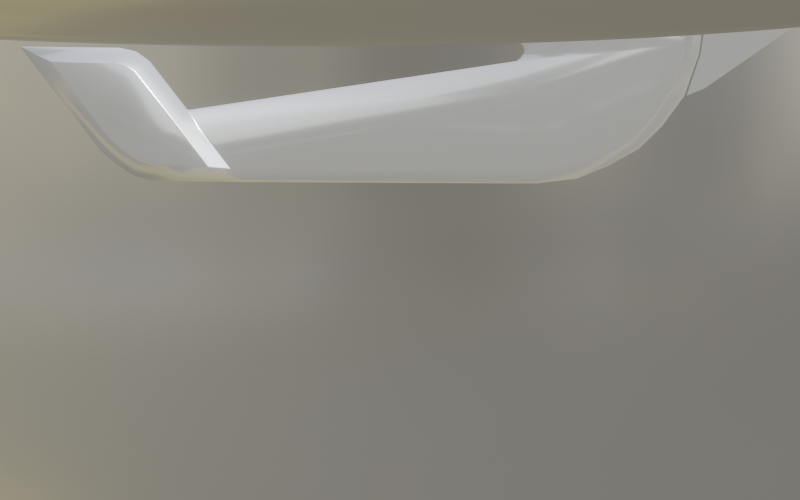 1.9m deep when lowered, and only 0.8m deep when raised. You get high performance when sailing, yet easy access to shallows when needed. And the boat can dry out standing on raised keel and rudders.
Should you run aground, chances are good that little damage is done, as the keel will hing back and up. And if you get stuck, simply raise the keel enough to free yourself.
Note the reinforced deflector directly in front of the keel - for added protection against floating objects.
Electric propulsion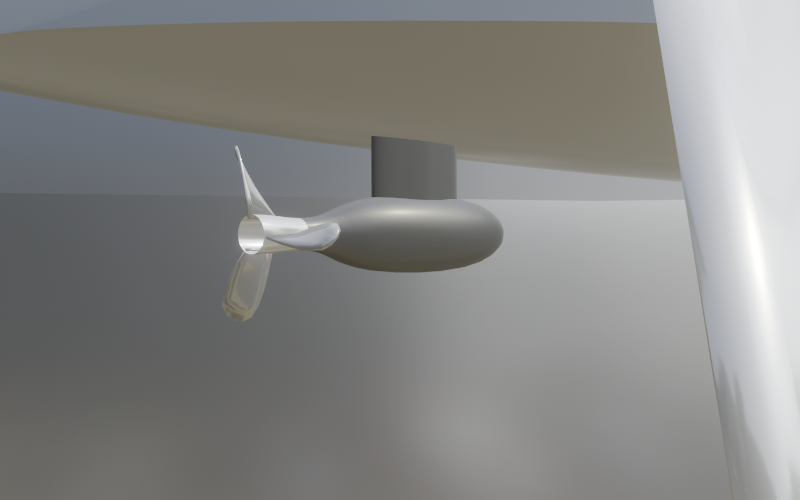 The electric pod engine turns with the rudder, making docking maneuvers much easier.
The batteries, which also power all internal system, may be charged through re-gen, from shore power, or with generator.
A removable gasoline generator is provided - strong enough to cruise long range and recharge the batteries.
---
The offer.
1.79 million NOK incl. VAT ready to sail!
~ 143.000 EUR + VAT
This is our guaranteed max price.
If we can build it for less, you will get it for less!
Basic specs
| | |
| --- | --- |
| LOA | 7.9 m |
| width | 3.4 m |
| draft | 0.8-1.9 m |
| draft air | 13 m |
| displacement | 2000 kg |
| | |
| CE | C pending |
The offer includes
hull made of high quality Norwegian aluminium
with high aspect swing keel and dual rudders
aluminium mast (11 m) and boom
retractable bowsprit (2 m)
main sail (32 m2) - slab reefing
genoa (18 m2) - furling
gennaker (70 m2)
electric pod engine (8 kW) with re-gen
battery bank
electric generator - removable, gasoline fueled
standard electronic navigation package
auto-pilot
bow anchor with chain on fold-out roller
stern anchor with chain and line on fold-out roller
fenders
docking lines
air condition - cooling and heating
2-burner induction stove top
oven and/or microwave
fridge and freezer
large sink with hot and cold water
toilet with electric pump and grinder
separate shower
fresh water capacity 150 liters
black water capacity 50 liters
mobile internet access and wifi
Optional extras
code zero
staysail
TV setup
swim platform (0.8 x 2.8 m)
dual steering wheels
cockpit table
cockpit bench cushions
Shipping world wide!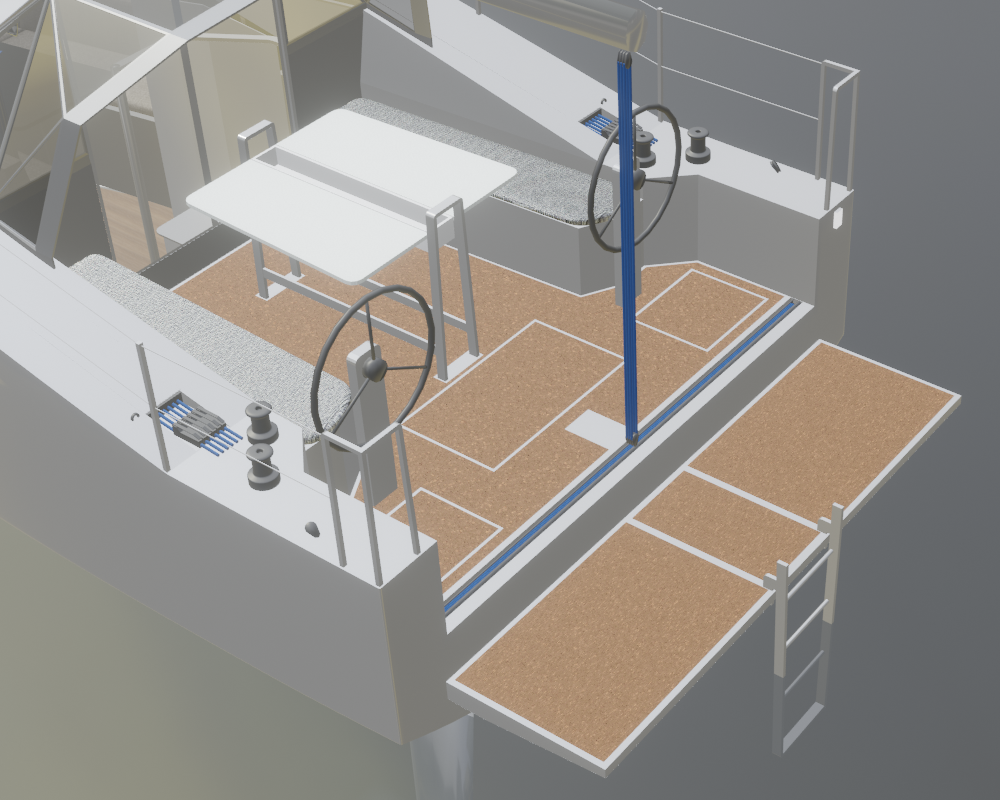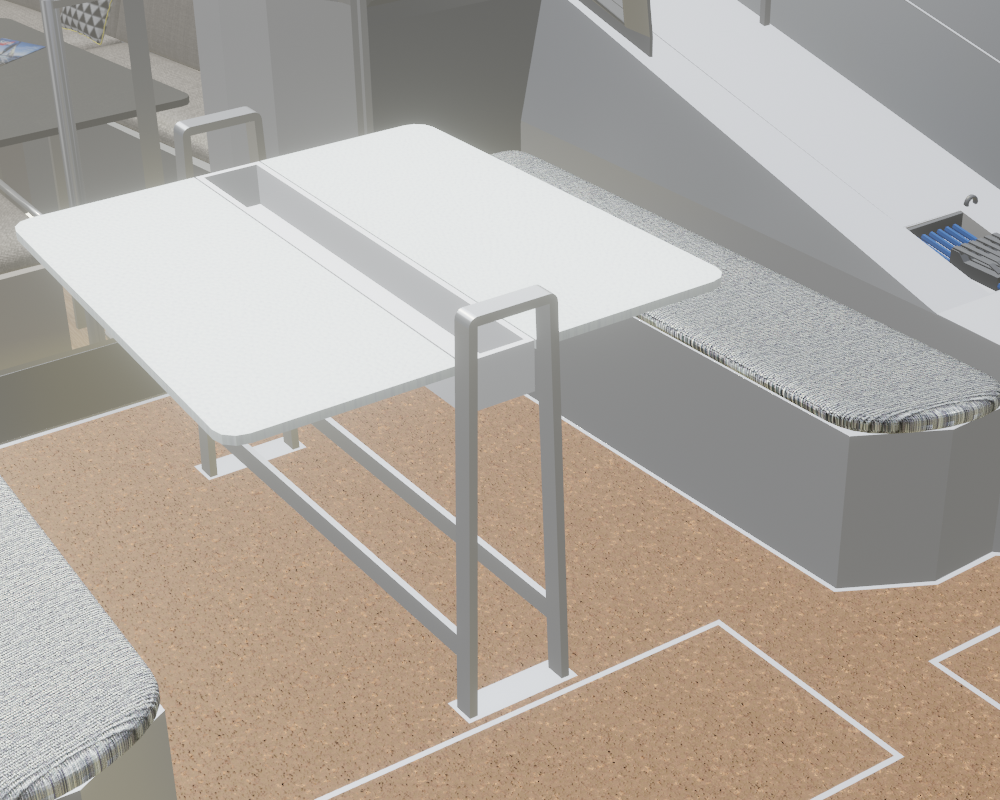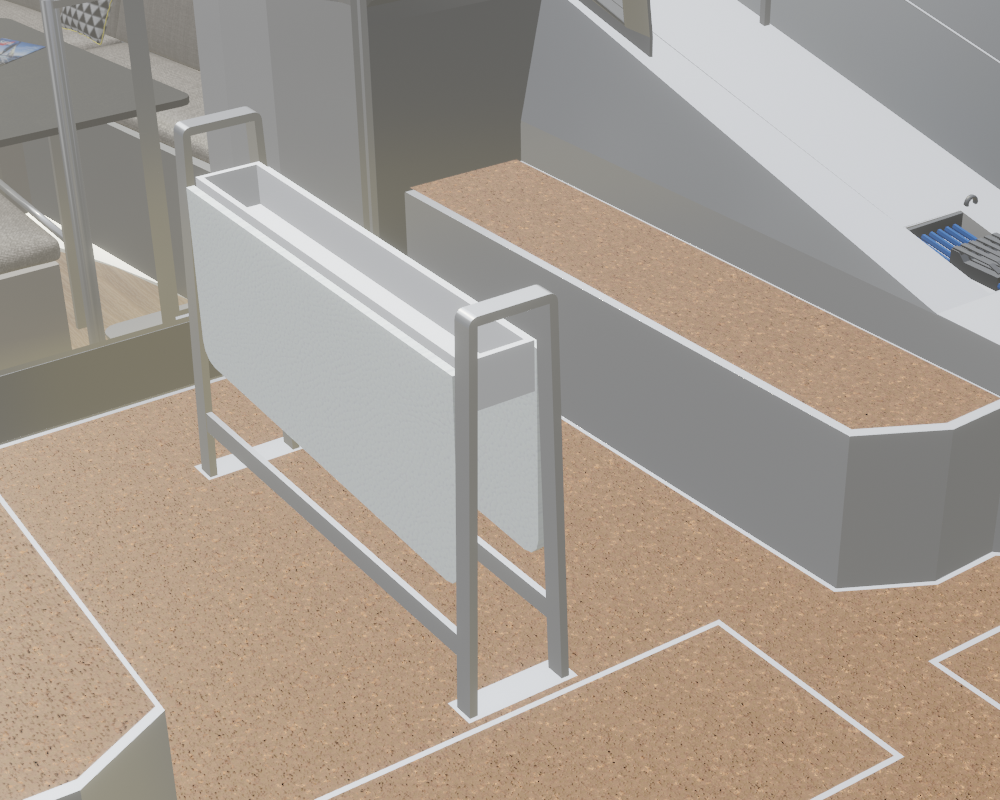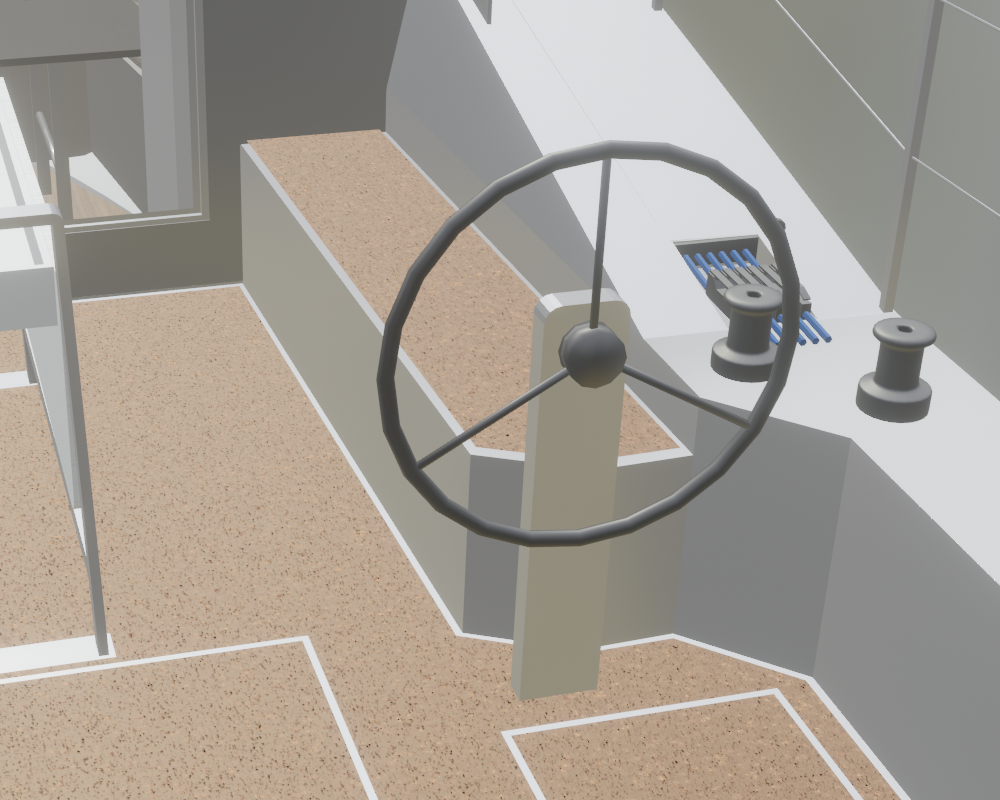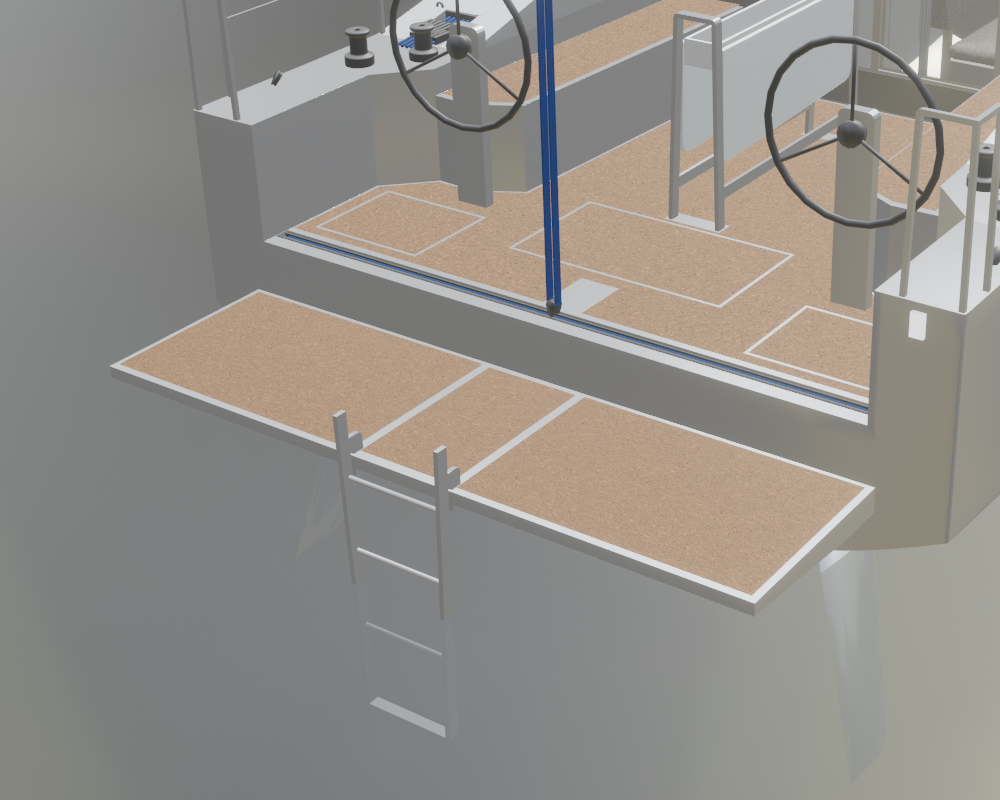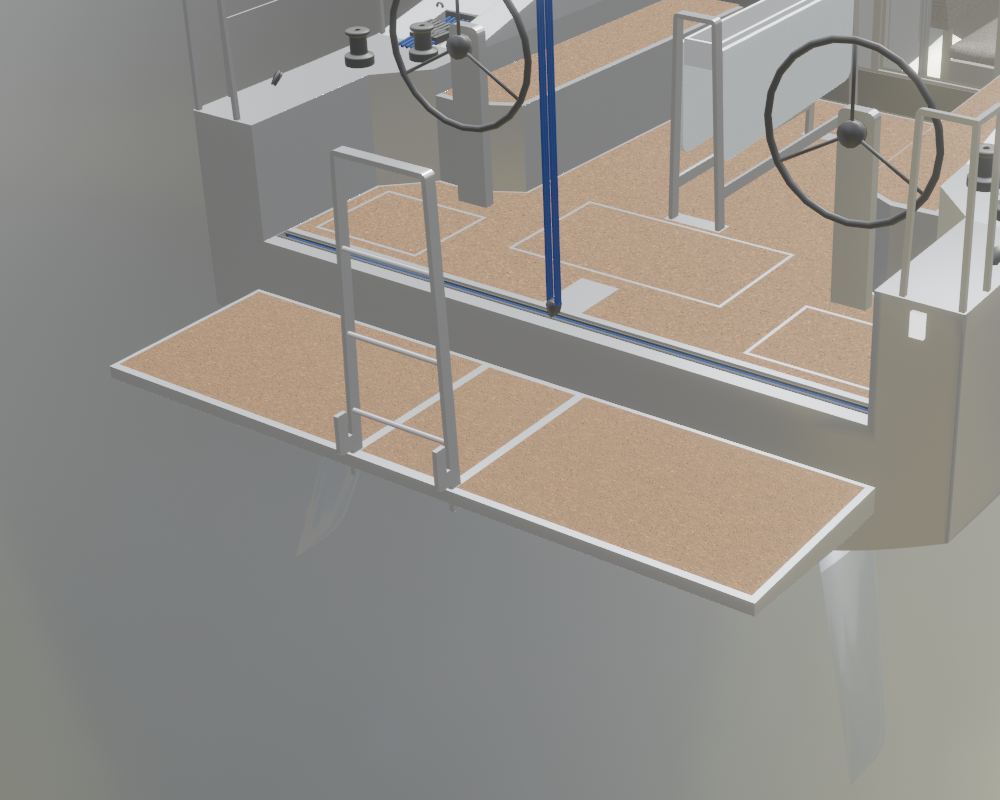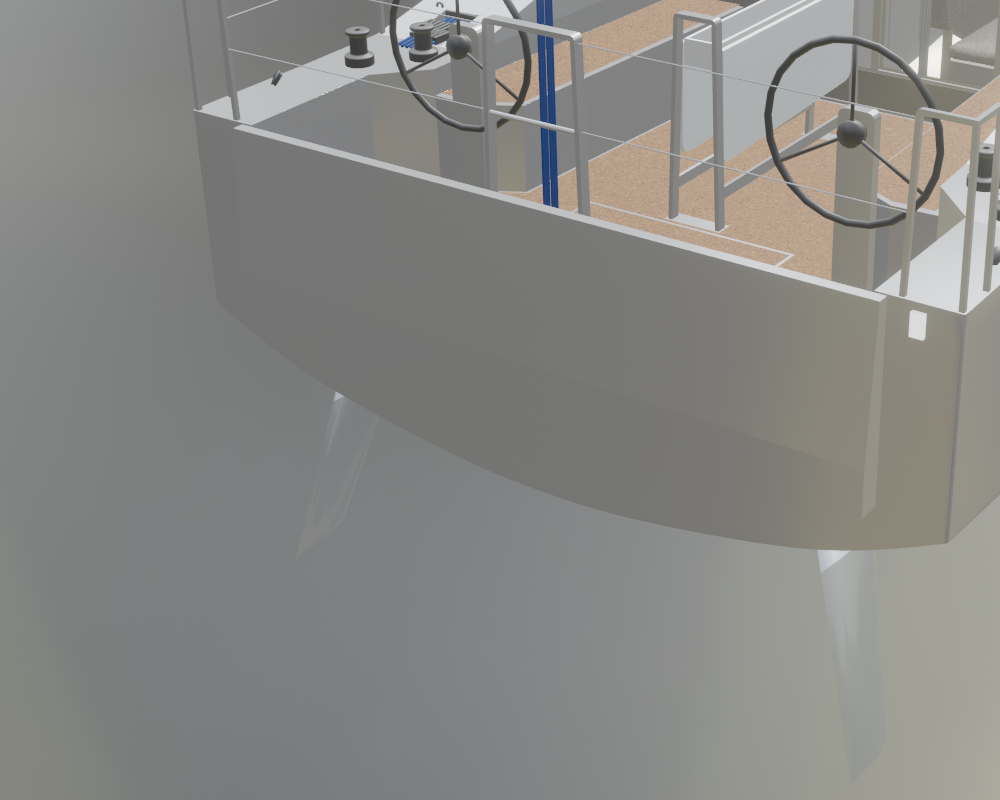 ---
The queue.
The queue is open!
Reservation and purchase process
To reserve a slot, you deposit a down payment of 5000 NOK (~500 EUR). The payment goes towards the price of the boat.
If we cannot keep within the guaranteed max price, we will offer to refund the payment.
6 weeks before we start building your boat, we will contact you so we can set up a detailed order and give you the final fixed price in NOK or EUR. We will then ask you to pay in 20% of the price at the latest 4 weeks before build start. The remaining 80% (minus the down payment) must be confirmed payed before delivery.
If you need more time, you are free to let the next person in the queue go ahead you. You may keep doing so for 12 months before forfeiting your reservation and down payment.
The queue opens
Wednesday April 26, 20:00 CET
Countdown: ?d ?h ?m ?s
Orderly queue-ing
If 2 people attempt to pay for the same slot at the same time, then the first person to complete the payment gets it. The second person will be offered the best slot following the attempted slot. If no more slots are available, then an additional slot will be created for the second person.
---
Q&A
Now what?
The initial consept design phase is now over, and we are currently in the "pre-sale" phase, i.e. marketing and reservations.
As soon as the 10 queue slots are filled, we will move on to the engineering phase. That is when we pass the designs on to naval architects for performance optimization, and then on to ship engineers for exact build plans. At the same time we start planning with suppliers and ship builders.
Then, in Q4-2023, we start building. The first hull may take some weeks to complete, as we fine tune our processes. After that we expect to complete a boat every 2-3 weeks.
You will be able to track the progress of your queue position here, and we will of course keep you informed directly.
But will you only build 10 boats?
No, we will build more boats.
As soon as we start building, we will open up the queue again.

Questions or suggestions?
Please send them to us.
Send an e-mail to post@andante.no,
and we will get back to you promptly.